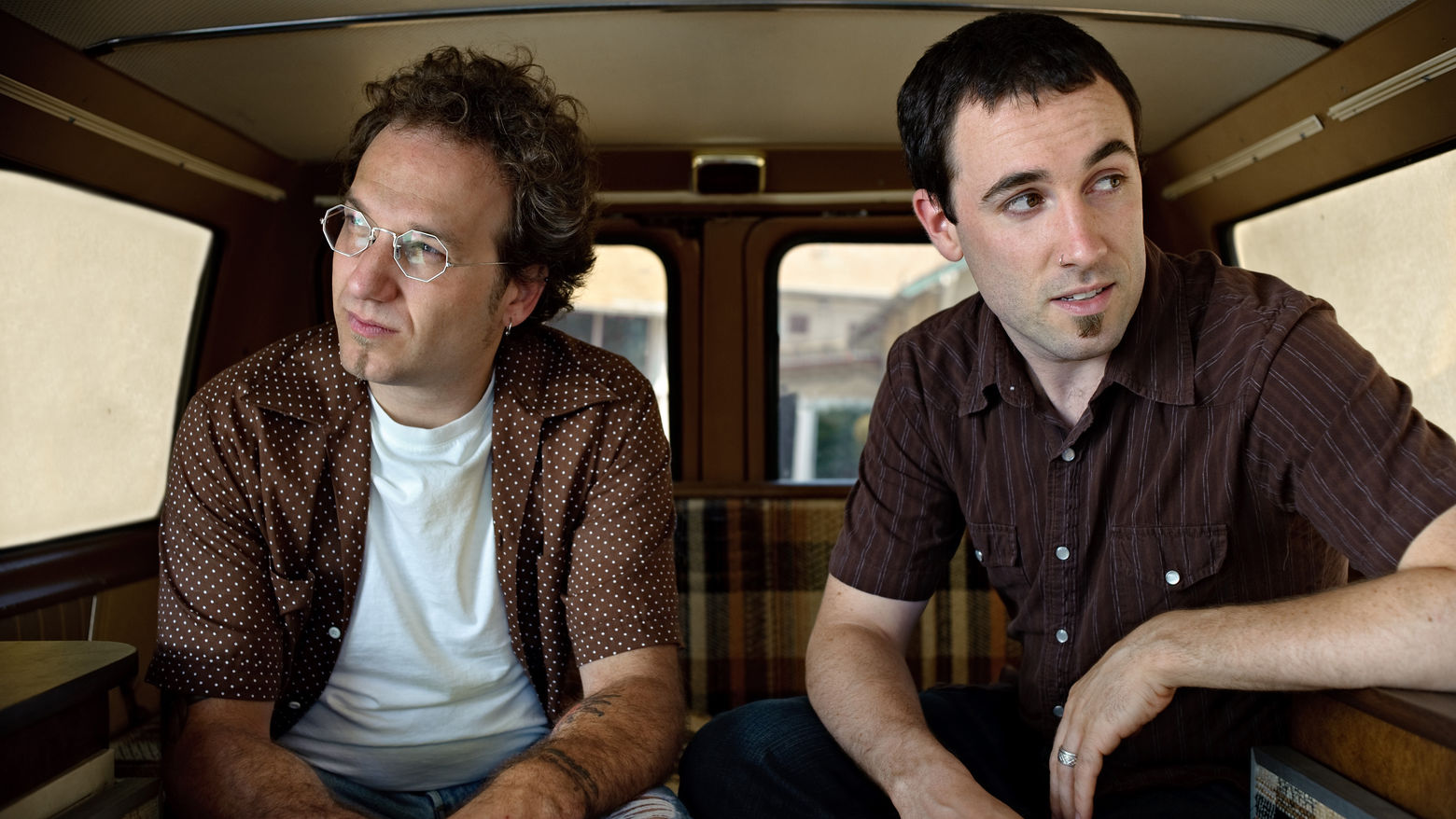 Amendola vs. Blades
Saturday
Jun 19, 2010
8:00 PM to 10:00 PM
This is a past program
Wil Blades and Scott Amendola conjure various sonic deities though only a duo, and their live shows have been generating a buzz around the Bay Area. The two got their start as a group when Scott had the vision of performing Duke Ellington's "Far East Suite" in duo with Wil. While quite a daunting task translating a suite (originally written for a big band) into duo, the Hammond Organ had previously been used in the 1940's and 1950's to emulate the sound of big bands. With Wil's knowledge of this tradition and Scott's desire to push boundaries, they were able to pull it off in an explorative, yet cohesive manner. The duo continues to perform the Ellington suite in their live performances, while also developing their original material. In performance, Amendola and Blades cover everything from Avant Garde to Funk, Bebop to Rock.
Biographies
Wil Blades, a native Chicagoan, has become the San Francisco Bay Area's first call organist and is rapidly gaining momentum throughout the world. For the last three years, he has been named in the Downbeat critics poll under "Rising Star" for organ. Blades has kept the traditional sounds of Jimmy Smith, Larry Young, and "Groove" Holmes alive, while creating a more personal, modern sound. He has performed and recorded with John Lee Hooker, Dr. Lonnie Smith, Melvin Sparks, Idris Muhammad, Joe Louis Walker, Don Braden, Donald Harrison, Karl Denson, Will Bernard, Charlie Hunter, Stanton Moore, Betty Joplin, Eddie Marshall, Herbie Lewis, and many others.
An organizer by nature, Jersey native Scott Amendola has become a creative nexus for a community of musicians stretching from Los Angeles and Seattle to Chicago and New York. Amendola's inspiration stems from such stylistic influences as African music, jazz, blues, spirituals, rock, and the avant garde. Scott has toured, recorded, or performed with Bill Frisell, Dave Liebman, John Zorn, Wadada Leo Smith, Jacky Terrasson, Larry Goldings, Jeff Parker, Madeleine Peyroux, Sex Mob, Wayne Horvitz, Johnny Griffin, ROVA Saxophone Quartet, Pat Martino, Nels Cline, Peter Apfelbaum, Jim Campilongo, Ben Goldberg, Mark Turner, Michael Franti, Phil Lesh and others, and has toured extensively throughout Europe, North America, and Australia.
Check them out on Facebook.
Public programs are made possible, in part, by a major gift from Ann and Jerry Moss.
Additional support is provided by Bronya and Andrew Galef, Good Works Foundation and Laura Donnelly, an anonymous donor, the Hammer Programs Committee, and Susan and Leonard Nimoy.