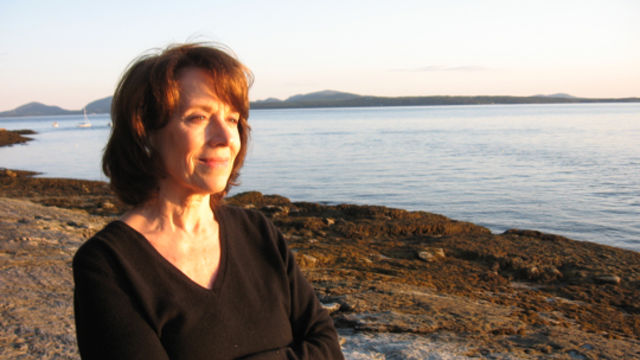 Red Book Dialogues: Leonard Nimoy & Beverley Zabriskie
to

This is a past program
Red Book Dialogues: Leonard Nimoy & Beverley Zabriskie
4/28/10 --- Leonard Nimoy is an American actor, film director, poet, and photographer best known for playing the role of Spock in the original Star Trek series. His portrayal of the Vulcan earned him three Emmy nominations. Nimoy's fine art photography has been exhibited widely and his is latest work, "Secret Selves," will open at Mass MOCA in July, 2010. Beverley Zabriskie is a Jungian Analyst in New York City, where she is a founding member of the Jungian Psychoanalytic Association. She was the 2007 Fay Lecturer at Texas A&M University, and the 2002 psychoanalytic educator of the year for the International Federation of Psychoanalytic Education. She is the author of "The One and Many Souls of New York" for Psyche and City, The Soul's Guide to the Modern Metropolis, and she is currently writing a book on Emotion for Texas A&M Press. (Run time: 1 hour, 17 min.)
Artists, thinkers, and cultural icons are paired on stage with Jungian analysts or scholars and invited to respond to and interpret a folio from Jung's Red Book as a starting point for a wide-ranging conversation. This series is based on a series that originated at the Rubin Museum of Art, New York.
Leonard Nimoy is an American actor, film director, poet, and photographer best known for playing the role of Spock in the original Star Trek series. His portrayal of the Vulcan earned him three Emmy nominations. He became a successful movie director with Star Trek III: The Search for Spock, Star Trek IV: The Voyage Home, The Good Mother, starring Diane Keaton and Liam Neeson, and the blockbuster hit Three Men and a Baby. On Broadway, Nimoy has starred in Equus and Full Circle. Nimoy's fine art photography has been exhibited widely and his is latest work, "Secret Selves," will open at Mass MOCA in July, 2010.
Beverley Zabriskie is a Jungian Analyst in New York City, where she is a founding member of the Jungian Psychoanalytic Association. She was the 2007 Fay Lecturer at Texas A&M University, and the 2002 psychoanalytic educator of the year for the International Federation of Psychoanalytic Education. She is the author of "The One and Many Souls of New York" for Psyche and City, The Soul's Guide to the Modern Metropolis, and she is currently writing a book on Emotion for Texas A&M Press.
Public programs are made possible, in part, by a major gift from Ann and Jerry Moss.
Additional support is provided by Bronya and Andrew Galef, Good Works Foundation and Laura Donnelley, an anonymous donor, the Hammer Programs Committee, and Susan and Leonard Nimoy.