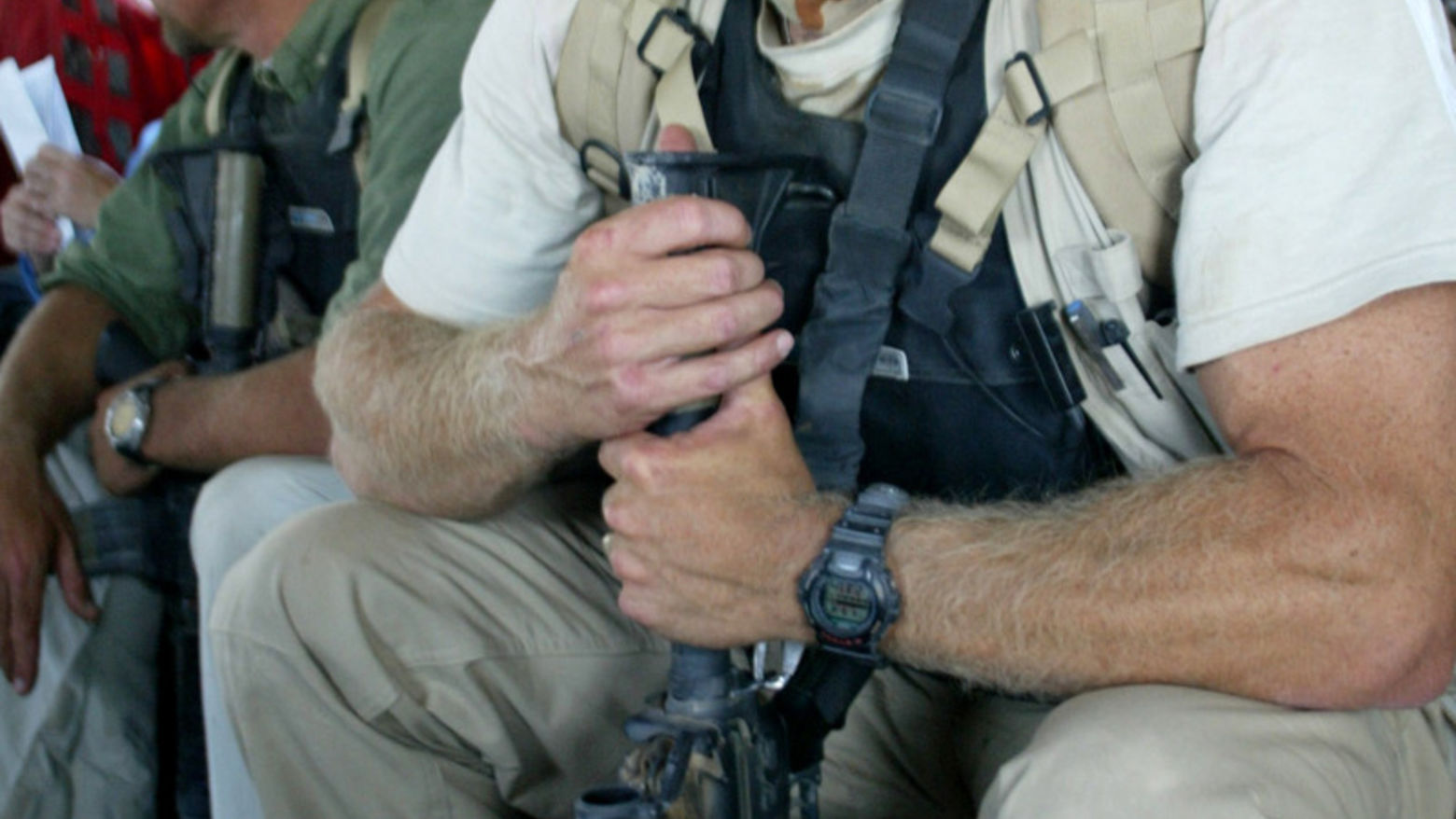 Patriots for Profit: The Rise of the Corporate Warrior
Wednesday
Jan 13, 2010
7:00 PM to 9:00 PM
This is a past program
Retired U.S. Marine officer Thomas X. Hammes and writer Robert Young Pelton discuss the growing role of mercenary contractors in war zones and the privatization of National Security. Hammes is Senior Research Fellow at the National Defense University and was one of the first prominent U.S. military officials to publicly call for the resignation of Secretary of Defense Donald Rumsfeld. During his 2005 appearance on the PBS documentary series Frontline, Hammes criticized the use of private contractors in Iraq. Pelton is the author of The World's Most Dangerous Places and Licensed to Kill: Hired Guns in the War on Terror, and has worked for National Geographic, Discovery, 60 Minutes, the ABC Investigative Division, and CNN. He has been advising the top US command in Afghanistan since August of 2008.
This ongoing series of timely, thought-provoking events addresses current social and political issues.
Hammer Forum is moderated by Ian Masters, journalist, author, screenwriter, documentary filmmaker, and host of the radio programs Background Briefing, Sundays at 11AM, and The Daily Briefing, Monday through Thursday at 5PM, on KPFK 90.7 FM.
Hammer Forum is made possible in part by Bronya and Andrew Galef. 
Public programs are made possible by Hammer Members and the generosity of Bronya and Andrew Galef, Good Works Foundation and Laura Donnelley, and an anonymous donor.