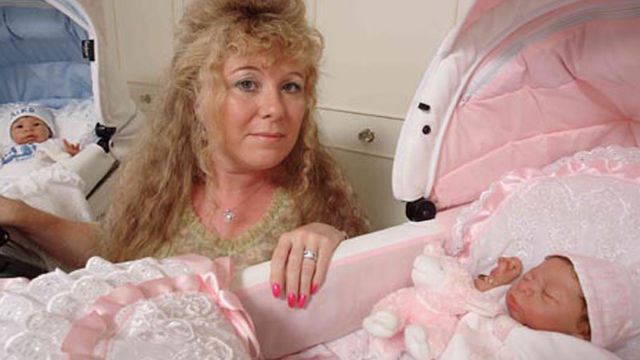 My Fake Baby & Love Me, Love My Doll
Wednesday
Dec 16, 2009
7:00 PM to 9:00 PM
This is a past program
In early life, it is normal for children to play with dolls and action figures as ways to socialize and learn how to assert control in a world that can be overwhelming and frightening. Join us for a night of documentaries that explore the lives of adults that continue to "play" with dolls.
My Fake Baby
My Fake Baby delves into a small niche of adult women who collect and care for shockingly lifelike baby dolls, called "Reborns." (2008, approx. 45 min., Dir. Victoria Silver)
Love Me, Love My Doll
Love Me, Love My Doll focuses on a group of men who have fallen in love with their life-size dolls, called "Real Dolls." For these men, their $10,000 lifelike, built-to-order creations have replaced human women. (2007, 50 min., Dir. Nick Holt)
In conjunction with the exhibition Hammer Project: Desirée Holman.
Public programs are made possible, in part, by a major gift from Ann and Jerry Moss. 
Additional support is provided by Bronya and Andrew Galef, Good Works Foundation and Laura Donnelley, an anonymous donor, and the Hammer Programs Committee.