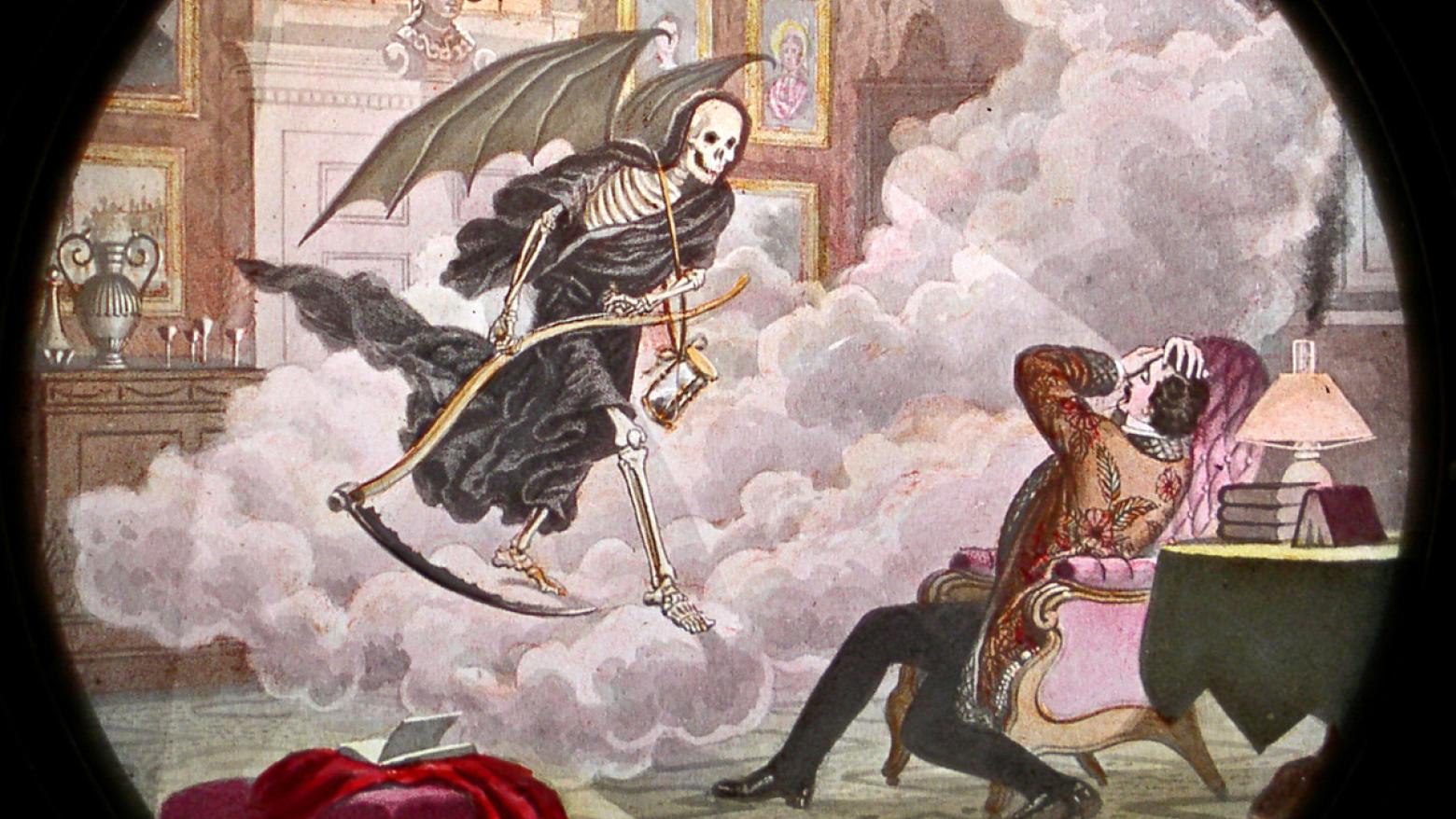 American Magic-Lantern Theater
Tuesday
Jun 23, 2009
7:00 PM to 10:00 PM
This is a past program
"An incredible experience . . . If they come to your town, don't miss them. They're a living national treasure." —National Public Radio
Inspired by the Hammer exhibition The Darker Side of Light, the American Magic-Lantern Theater performs a Victorian era Magic-Lantern show, replete with flying ghosts, macabre goblins, and a petrifying rendition of Edgar Allan Poe's The Raven. Using original glass slides and a spectacular antique Magic-Lantern, the AMLT re-creates this popular 1890's combination of projected color images, dramatic storytelling, live music, hilarious comedy, and frightening special effects.
Alongside The American Magic Lantern Theatre's performance the museum will present a special one-evening exhibition of rare magic lanterns, slides and related paraphernalia from the collection of UCLA Design | Media Arts Professor Erkki Huhtamo. Professor Huhtamo's personal collection is one of the most extensive in the United States, and contains many rare items related to the history of visual media and optical projections. The exhibition will feature representative examples of magic lantern projectors both from Europe and the United States, a selection of slides, including a unique set of early nineteenth-century mechanical Phantasmagoria ghost projection slides, accessories such as illuminants, engravings depicting lantern shows and lanternists, broadsides, tickets, and more! Most of the items are shown publicly for the first time.
In conjunction with The Darker Side of Light.
Public programs are made possible, in part, by a major gift from Ann and Jerry Moss.
Additional support is provided by Bronya and Andrew Galef, Good Works Foundation and Laura Donnelley, an anonymous donor, and the Hammer Programs Committee.