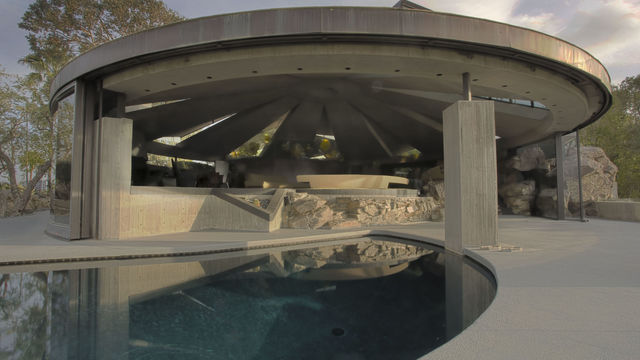 Against Reason: John Lautner and Postwar Architecture (Day 2)
Saturday
Sep 20, 2008
10:00 AM to 10:00 PM
This is a past program
Co-presented by the Hammer Museum and the Getty Research Institute, this two-day symposium includes a series of panels and presentations in which scholars, architects, engineers, and architectural historians employ John Lautner's nonrational philosophy as a critical window onto postwar architecture in the United States and abroad.
Saturday, September 20
Harold M. Williams Auditorium, Getty Center
10:00AM – Keynote: Los Angeles, Capital of Lautner's America
Jean-Louis Cohen (New York University)
11:00AM – Session 2: The Shapes of Anti-Rationalism
Eric Mumford (Washington University in St. Louis)
Timothy Rohan (University of Massachusetts, Amherst) Followed by a panel discussion, chaired by Dell Upton (University of California, Los Angeles).
2:00PM – Session 3: The California Condition
Sandy Isenstadt (Yale University)
Marc Treib (University of California, Berkeley)
3:15PM – Session 4: The Architecture of Attraction
Nicholas Olsberg (exhibition co-curator)
Sylvia Lavin (University of California, Los Angeles) Sessions 3 and 4 followed by a panel discussion, chaired by Greg Hise (University of Nevada, Las Vegas).
8:00PM – Free-Form Living: A Conversation with the Clients and Colleagues of John Lautner
A lively panel of Lautner's original clients and colleagues explore the challenges of creating and inhabiting buildings that reshaped the image of modernist architecture in the late 20th century. Participants include Helena Arahuete, Jacklyn Burchill, Kelly Lynch, Robain Poirier, John de la Vaux, and Guy Zebert. Moderated by Rani Singh, Getty Research Institute.
Admission is free. Separate reservations are required for each day of the symposium and evening conversations. Please call 310-440-7300 or visit the event calendar at www.getty.edu to register. Please see www.getty.edu for updated information and a full schedule.