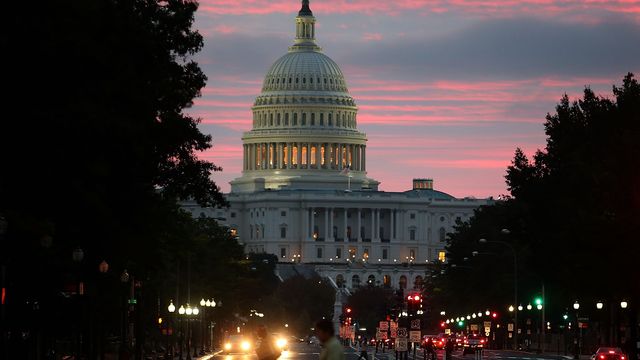 Pre-Election Post Partisanship: A Recovering Republican and a Disappointed Democrat
Former Nixon presidential counsel
John Dean
has become one of the most trenchant and respected commentators on the current state of American politics and an outspoken critic of the Bush administration. His most recent book
Broken Government
focused on the process by which a corrupted version of conservatism has broken down the national government. In addition to heading campaigns for Montana's Governor Brian Schweitzer, Connecticut's Senator Ned Lamont, and Vermont's Senator Bernie Sanders,
David Sirota
is also a political journalist,
New York Times
bestselling author, blogger, and nationally syndicated newspaper columnist. He is a senior editor at
In These Times
magazine and is known for his reporting on political corruption, globalization, and working-class economic issues.  
Ian Masters is a journalist, commentator, author, screenwriter, documentary filmmaker, and the host of the radio program Background Briefing on KPFK 90.7FM. 
ALL HAMMER PUBLIC PROGRAMS ARE FREE
Public programs are made possible, in part, by major gifts from the Annenberg Foundation, Ann and Jerry Moss, and Mimi and Werner Wolfen. Additional support is provided by Laura Donnelley, Bronya and Andrew Galef, Erika Glazer, an anonymous donor, and the Hammer Programs Committee. Hammer lectures are supported in part, by the Frederick R. Weisman Art Foundation.