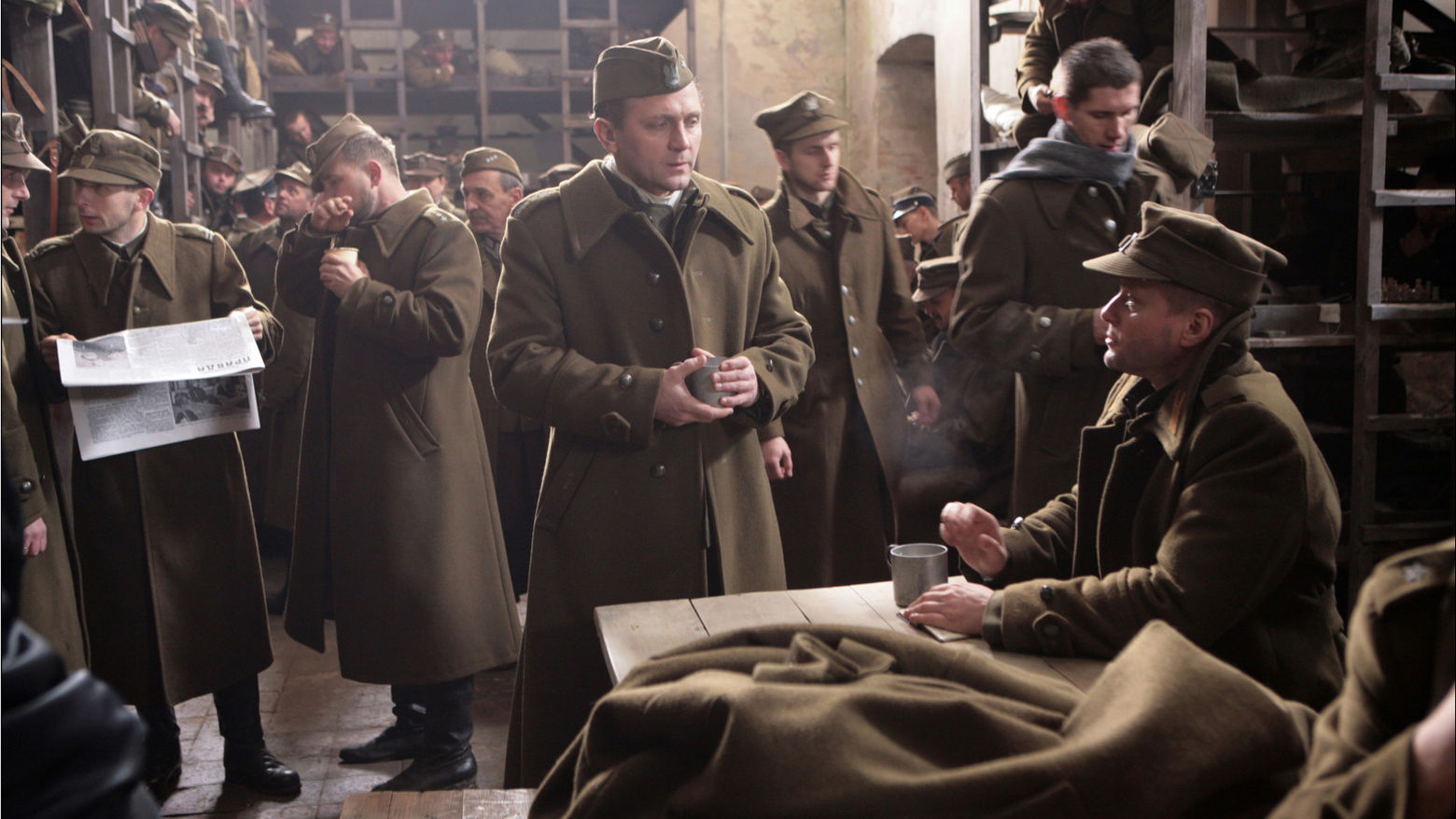 katyn
Saturday
Dec 8, 2007
7:00 PM
This is a past program
Co-Presented with the Center for European and Eurasian Studies, UCLA. 
 
Katyn is about the murder of thousands of Polish officers by the Soviet secret police during World War II. Regarded as Wajda's most important and long-awaited film, Katyn uses stories from authentic diaries and letters to tell the fate of four fictional officers and their families. Through them, it shows the predicament of Poland, attacked from the west by the Nazis on September 1, 1939 and on September 17 by the Soviets from the east under a secret deal between Stalin and Hitler. In 1990, after being kept secret by the Cold War for over fifty years, the Kremlin officially confessed that Dictator Joseph Stalin's secret police were responsible for the crime. In addition to featuring a top Polish cast, the cinematographer is award-winning Pawel Edelman (Ray, All The King's Men, The Pianist, Oliver Twist) and the music is by the world-famous composer Krzysztof Penderecki. Now 81 years old, cinema master Andrzej Wajda was awarded both an honorary Oscar in 2000 and an Honorary Golden Bear at Berlin in 2006 for his lifetime achievement in cinema. (Running time 118 minutes; 35mm.) 
This screening includes an introduction by UCLA Professor of History Arch Getty, and a post-screening discussion.
ALL HAMMER PUBLIC PROGRAMS ARE FREE
Public programs are made possible, in part, by major gifts from the Annenberg Foundation, Ann and Jerry Moss, and Mimi and Werner Wolfen. Additional support is provided by Laura Donnelley, Bronya and Andrew Galef, Erika Glazer, an anonymous donor, and the Hammer Programs Committee. Hammer lectures are supported in part, by the Frederick R. Weisman Art Foundation.