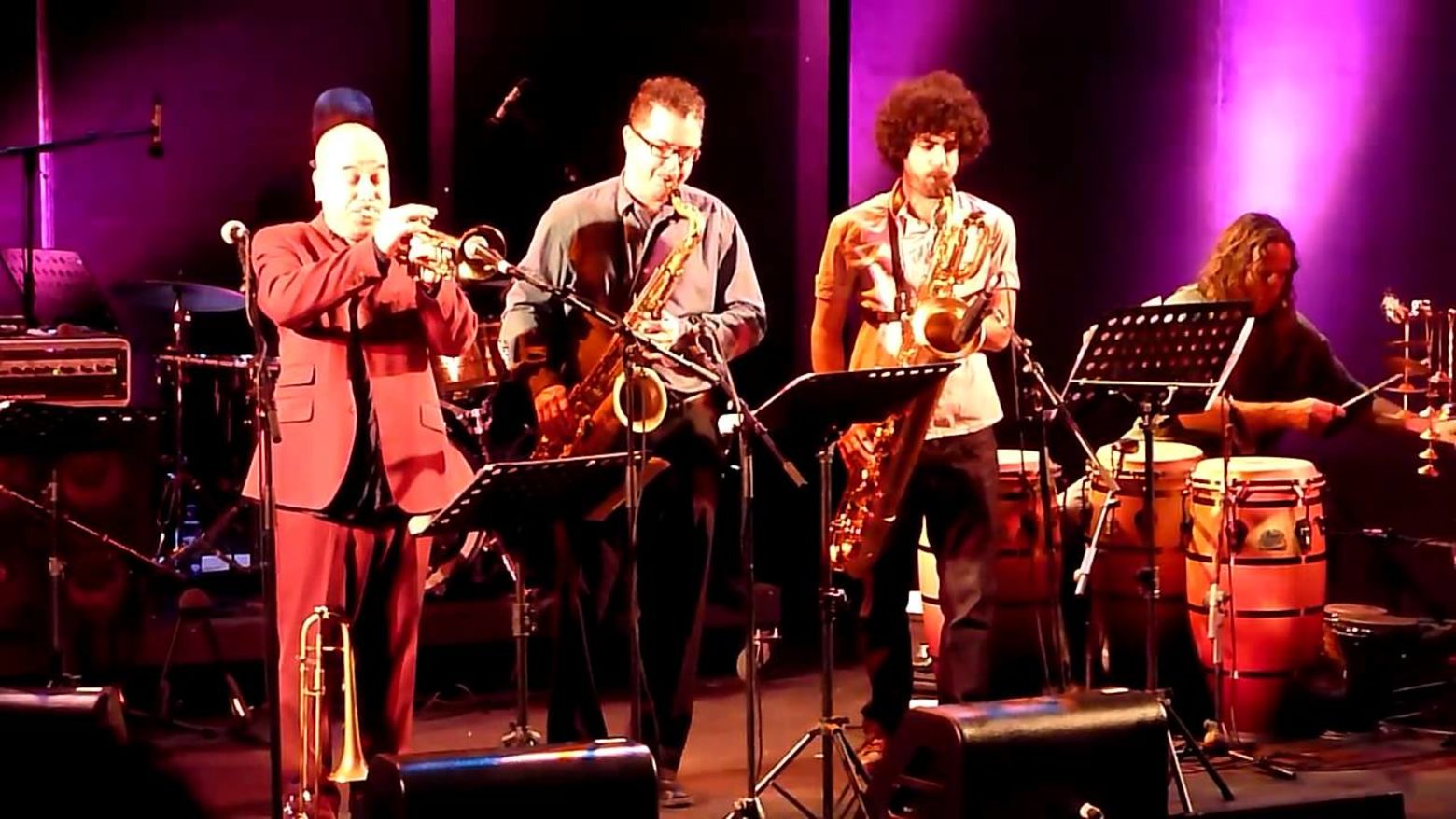 JazzPOP: Steven Bernstein's Diaspora Hollywood
Thursday
Aug 9, 2007
8:00 PM
This is a past program
Steven Bernstein, bandleader, trumpet player, and unstoppable force in New York's Downtown music scene, brings his Diaspora Hollywood group to the Hammer. Laced with moody, shimmering arrangements of traditional tunes as well as smoky, easy-swinging originals, Diaspora Hollywood is Bernstein's homage to the Jewish music arrangers, film composers, and jazz players of 1950s-era Los Angeles. The band is packed with an eclectic lineup of modern-day LA musicians, including members of k.d. lang's touring band, and the former drummer for the punk band X. 
JazzPOP
For the second year, JazzPOP brings adventurous and eclectic jazz musicians to the Hammer courtyard in August. This is jazz in and of the present moment, rooted in improvisational interplay but also inspired by quirky pop hooks, gutsy Southern blues, noir film nostalgia, and avant-garde abandon. Cash bar open all night, galleries open until 9pm. Organized by San Francisco bassist and independent curator Lisa Mezzacappa. 
ALL HAMMER PUBLIC PROGRAMS ARE FREE
Public programs are made possible, in part, by major gifts from the Annenberg Foundation and Mimi and Werner Wolfen. Additional support is provided by Laura Donnelley, Bronya and Andrew Galef, Erika Glazer, and an anonymous donor.