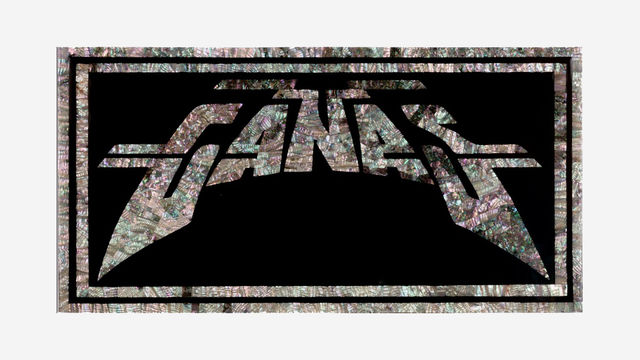 The concept of Mas Exitos began between 2004 and 2005 with a collaboration between Gary "Ganas" Garay and the designer Stephen Serrato, which culminated in Summer Love (2005), a group exhibition in Echo Park. These experiences laid the foundation for Garay's multidisciplinary approach to music and its diasporic trajectories. For more than fifteen years, Mas Exitos has performed in Los Angeles, influencing and sharing and conspiring with an entire generation of music aficionados. Genres include the complex arranging of cumbia, corridos, Chicano soul, psych rock, dembow, Latin house, and several experimental and hybrid diasporic genres developed in L.A. and beyond. By 2008, Garay had transformed Mas Exitos into a recurring party with founding DJs Hoseh (Jose C. Salguero), Lengua (Eamon Ore-Giron), Enorbito (Kevin Ramos), and Chico Sonido (Jose Raul Espinosa Rosas). To this day, Mas Exitos has become an influential space for a congregation of working-class Mexican, Central American, and South American communities of immigrants and second-generation Latinos.
Garay's work as a visual artist is rooted in his passion for music and sonic cultures at large. His sculptures, installations, paintings, and performances pay tribute to the polyphony of voices from the city's musical diasporas, offering a radical reimagining of their value and place in society. Mas Exitos's work has influenced ideas about the circulation and consumption of music, reflecting on migratory memory, the importance of music cultures in community building, and the vibrant transnational networks of cultural practices in our everyday lives.
Bio
Mas Exitos is a music collective that traces the musical histories of Latin America. It was founded in 2004 by the multidisciplinary artist, performer, DJ, and record collector Gary Garay, who DJs under the name Ganas. The original Mas Exitos collaborators included DJs Lengua (Eamon Ore-Giron), Chico Sonido (Raul Espinosa), Enorbito (Kevin Ramos), and Hoseh (Jose Salguero). Mas Exitos hosts a monthly radio show on dublab as well as a dance party at Footsies Bar in Cypress Park.