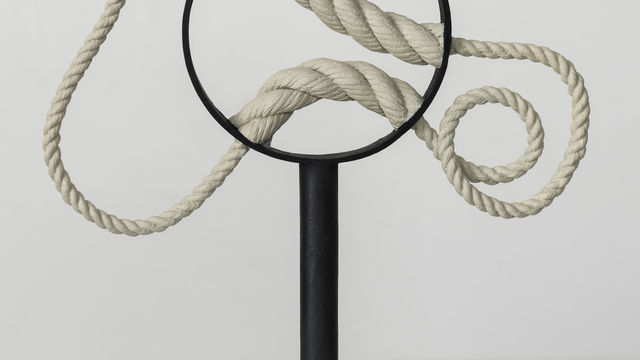 About the Artist
Born 1974 in San Remo, Victoria, Australia
Ricky Swallow's work has "essentially been about translation, passing a subject through various processes on the way to a fixed or permanent state." Swallow lets his material influence this translation. Through wood, cardboard, bronze, and watercolor, he crafts exceptional sculptures and paintings that take just as much from the old masters as from modernist and pop influences. Currently, Swallow is turning his adept viewer's eye on ongoing "object studies"  fabricated from cardboard and cast in bronze, which perhaps best illustrates his method of translation.
In these works, each object's multiple views are pulled tightly together into abstraction, becoming a deliberately un-grand piece suited for tabletop or pedestal display. His borrowed forms, ranging from modernist vases to riffs on Picasso's guitars, comfortably flaunt their mundane construction.
While the bronzes' smaller scale applies more pressure to formal decisions such as color and shape, ultimately, the practice allows for more play: with the discarded cardboard, Swallow can build quickly, folding and gluing to construct simple forms or vignettes. Despite the artist's varied process, these works demonstrate a willful slowness, overriding modernism's inherent velocity with their individual, residual histories.