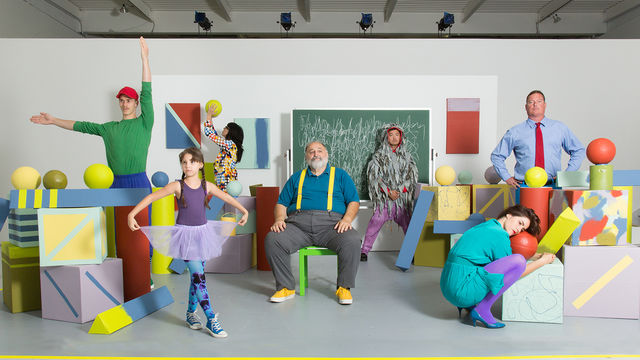 Born 1976 in Cleveland, Ohio
Working between the genres of visual and performing arts, Emily Mast upends the practices and styles of theatrical staging in an effort to unsettle the expectations of the viewer. In her performance based works, Mast muddles conventional ways of delivering information through innovative methods of casting actors and reinterpreting language to examine the varying paths of communication.
Mast's performances B!RDBRA!N (2012), Offending the Audience (2011), and Six Twelve One by One (2013) feature a sign-language interpreter, children, and pregnant women, respectively, inhabiting roles that challenge preconceived notions. Through her performance work, Mast joins a lineage of art making—including artists from Guy de Cointet to Catherine Sullivan—that avoids disciplinary boundaries in order to renegotiate the expectations of exhibition and display.