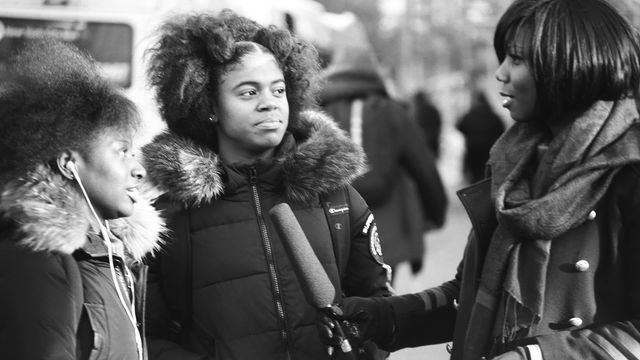 Hammer Projects: Ja'Tovia Gary
–

This is a past exhibition
Filmed on location in Harlem, New York, and in Claude Monet's historic gardens in Giverny, France, THE GIVERNY SUITE is a multi-textured cinematic poem that meditates on the safety and bodily autonomy of Black women. Ja'Tovia Gary (b. 1984, Dallas) unleashes an arsenal of techniques and materials, including direct animation on archival 16mm film, woman-on-the-street interviews, and montage editing, to explore the creative virtuosity of Black femme performance figures while interrogating the histories of those bodies as spaces of forced labor and commodified production.
Hammer Projects: Ja'Tovia Gary is organized by Erin Christovale, associate curator, with Vanessa Arizmendi, curatorial assistant.
Hammer Projects are single-gallery exhibitions highlighting the work of contemporary artists from around the globe, often presenting new work at a pivotal moment of an artist's development. Ongoing since 1999, Hammer Projects is a signature series within the Hammer's exhibition program.
Hammer Projects is presented in memory of Tom Slaughter and with support from the Horace W. Goldsmith Foundation.
Lead funding is provided by Hope Warschaw and John Law and by the Hammer Collective. Generous support is also provided by Susan Bay Nimoy and Leonard Nimoy, with additional support from the Los Angeles Board of Supervisors through the Los Angeles County Arts Commission.