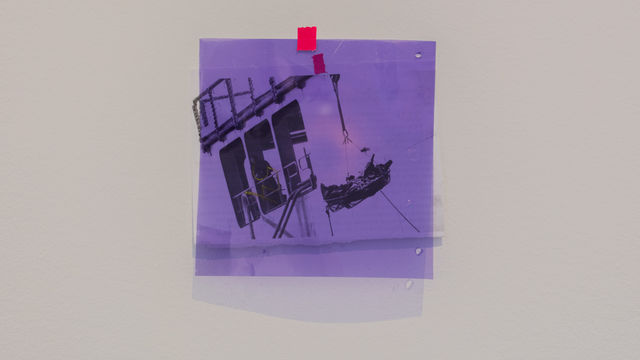 taisha paggett is a dance artist whose individual and collaborative interdisciplinary works re-articulate and collide specific Western choreographic practices with the politics of daily life. Her movement-based practice often examines fixed notions of queer black embodiment and survival. Her works include the dance company project WXPT (we are the paper, we are the trees) and the collaborative School for the Movement of the Technicolor People, both of which seek to radicalize concepts held within contemporary dance by way of an intersection with social practice; critical pedagogy; somatic and contemplative investigations; queer; feminist; and black studies; performance and visual art studies; and the political and philosophical meshes of personal history.
For Made in L.A. 2018, paggett and WXPT collaborator Meena Murugesan expand upon an ongoing piece called counts orchestrate, a meadow (or weekly practice with breath). Drawing on the notion of breathing as a fundamental activator of the body, the installation is immersed in audio recordings of breathing that paggett solicited from artists and friends. Videos in the gallery document dancers generating and executing movements and embodied practices, rituals, and actions built from the sonic breath-scapes heard in the space. The dancers' collective actions are recorded as they grow and coalesce in rehearsal spaces. Performers in the gallery then act upon and respond to the videos through physical interventions, generating a contemplative environment for considering the nuances of stillness and vitality. The installation is thus an activated meadow—a metaphor the artist uses to explore how a portion of land, not unlike a dance studio, can be understood and imagined as political and a site of potential.
Counts orchestrate, a meadow (or weekly practice with breath) features live performances throughout the run of the exhibition.
"i believe in echoes" 9 min. excerpt
taisha paggett (b. 1976, Fresno, California) works in Riverside County, California. She received her BA in art history from University of California, Santa Cruz, in 2002, and MFA in choreography from University of California, Los Angeles, in 2008. She has performed and exhibited at the Institute of Contemporary Art at University of Pennsylvania, Philadelphia (2017); Hammer Museum, Los Angeles (2017); Getty Villa, Malibu (2016); Diverseworks, Houston (2016); The Cooper Union, New York (2016); Los Angeles Contemporary Exhibitions (2015); Clockshop, Los Angeles (2015); University of Toronto, Scarborough (2015); Whitney Museum of American Art, New York (2014); REDCAT, Los Angeles (2013); Studio Museum in Harlem, New York (2012); and Torrance Art Museum, California (2010), among others. She has had residencies at the Headlands Center for the Arts (2015), ACRE (2014), Hothouse Residency, University of California, Los Angeles (2013), and Hyde Park Art Center (2012). She is the recipient of grants from the University of California Institute for Research in the Arts (2014), Multi-Arts Production Fund with Los Angeles Contemporary Exhibitions (2014), and Choreographers in Mentorship Exchange (2013).