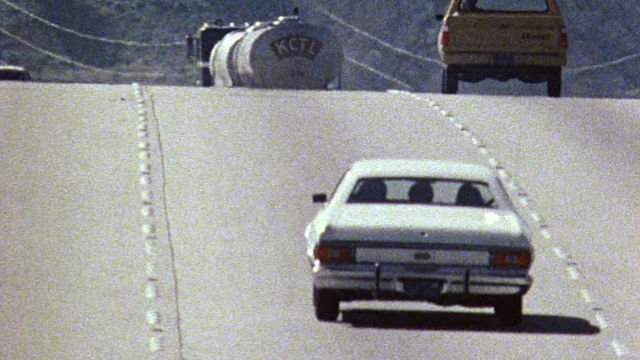 Hammer Contemporary Collection: David Lamelas
–

This is a past exhibition
Regarded as a pioneer of conceptual art, David Lamelas (Argentinian, b. 1946) began working primarily as a sculptor in Argentina in the late 1960s. In 1968 he presented his seminal work Office of Information about the Vietnam War at Three Levels: The Visual Image, Text and Audio, an installation dealing with the daily news reports about the escalating Vietnam War, at the Finnish Pavilion of the Venice Biennale. Subsequently Lamelas moved to Europe, and his work shifted from the production of discrete minimalist objects to an investigation of the media and cinema through photography, slide projections, and film. A visit to Southern California in the early 1970s deepened his interest in the forms of mass media that are specific to the region, and he began working in Los Angeles and moved there in 1976. He later remarked that he came to know the city through the film industry and from watching television.
Conceived in part as a fictional documentary about a group of people recounting their experience visiting a Native American reservation, The Desert People (1974) is the first work that David Lamelas produced in Los Angeles prior to moving to the city in 1976. Described by the artist as "a study on American film production," The Desert People shifts between genres to point to the deficiencies of narrative in documentary-style filmmaking. Part fact, part fiction, the film progresses as a typical road movie, interspersed with interviews that provide both reliable and unreliable accounts of the conditions of the Papago (Tohono O'odham) in southeastern Arizona, whose loss of indigenous culture forms the basis of Lamelas's inquiry. 
This exhibition is organized by curator Aram Moshayedi with MacKenzie Stevens, curatorial assistant.