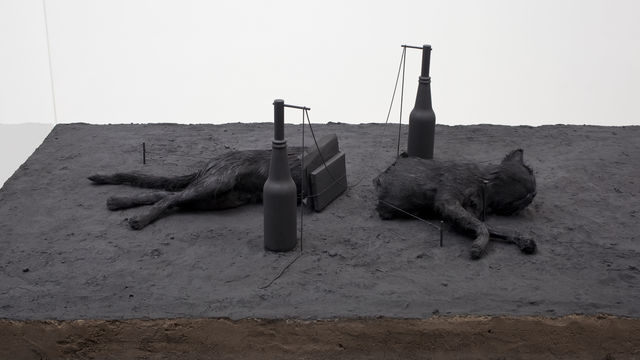 Mark Manders: Parallel Occurrences/Documented Assignments
Sep 25, 2010–Jan 2, 2011
This is a past exhibition
The Hammer Museum and the Aspen Art Museum have co-organized Mark Manders: Parallel Occurences/Documented Assignments, the first North American tour of this acclaimed Dutch sculptor's work. Through his sculptural practice, Mark Manders seeks to bypass language, translating his thoughts and obsessions directly into three-dimensional objects—existing and self-made—and tableaux that incorporate figures, animals, household furniture, archeological fragments, everyday objects, and architectural components. Transformed by their proximity to one another, these mundane sculptural elements collectively evoke a mysterious world of daydreams and fairy tales. In exhibition after exhibition, Manders furthers his monumental project, initiated in 1986, entitled Self-Portrait as a Building, which endeavors to map out his identity using this distinct personal iconography. For this exhibition, the artist will create a completely new body of work, encompassing sculpture and works on paper.
Curated by Heidi Zuckerman Jacobson, director and chief curator, Aspen Art Museum, and Douglas Fogle, deputy director exhibitions and programs and chief curator, Hammer Museum.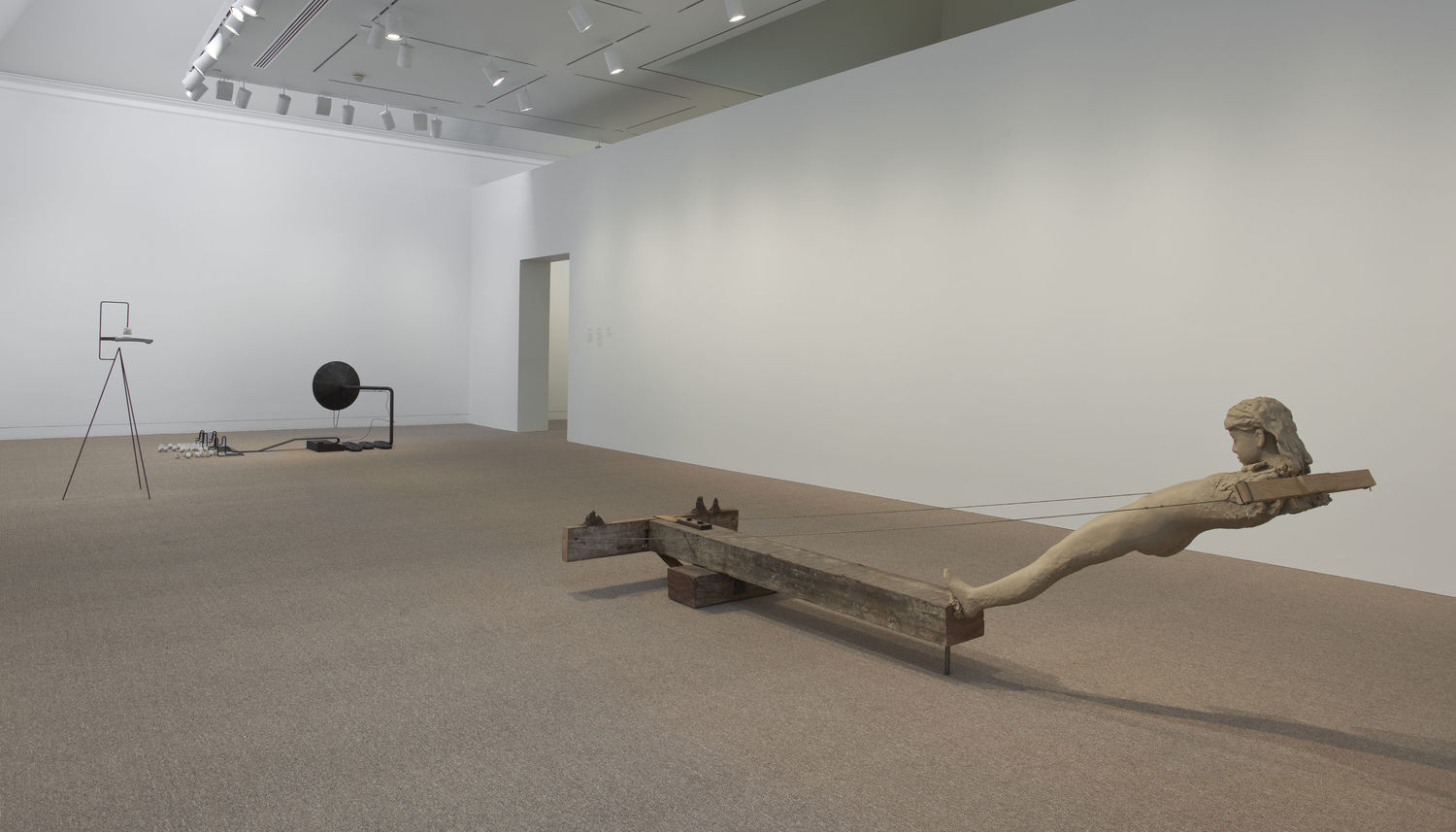 Audio Tour
Hear Hammer Museum chief curator, Douglas Fogle discuss the work with commentary from Mark Manders. Open the image slideshow above, call 310-359-6017, and enter the stop numbers below with the corresponding artwork.
Hint: the images in the slideshow are in order of the audio tour. For each new image enter the next stop number.
STOP 1 - Introduction
STOP 2 - Obtrusive Head
STOP 3 - Ramble-room Chair
STOP 4 - -(- / - / -)
STOP 5 - Anthropological Trophy
STOP 6 - Perspective Study
STOP 7 - Still Life with Books, Table and Fake Newspaper
STOP 8 - -(- / - / - /-)
STOP 9 - Two Interconnected Houses
STOP 10 - Room with Chairs and Factory
STOP 11 - Shadow Study
STOP 12 - Figure with Three Piles of Sand
STOP 13 - Abandoned Room
STOP 14 - Closing Thoughts from Mark Manders
Mark Manders: Parallel Occurrences/Documented Assignments was co-organized by the Aspen Art Museum and the Hammer Museum, Los Angeles. The presentation at the Hammer is made possible through the generosity of Rosette Varda Delug. It is also supported, in part, by the Mondriaan Foundation and with public funds from the Netherlands Cultural Services (New York). 
89.3 KPCC FM is the official media sponsor of the exhibition.