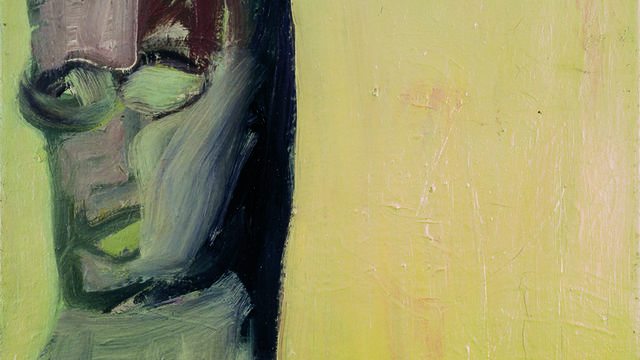 Eva Hesse Spectres 1960
–

This is a past exhibition
The Hammer Museum presents Eva Hesse Spectres 1960, an exhibition of seminal and rarely seen paintings by legendary artist Eva Hesse (1936-1970). Created when Hesse was just 24, this group of nineteen semi-representational oil paintings stands in contrast to her later minimalist structures and sculptural assemblages, yet constitutes a vital link in the progression of her work. While several recent museum exhibitions on Hesse's work have featured a few of these paintings from 1960 however none have considered these works as a group all together. This timely reassessment of Hesse's career furthers an understanding of her artistic contributions.
Organized by E. Luanne McKinnon, director of the University of New Mexico Art Museum, Albuquerque, the exhibition focuses on what McKinnon terms Hesse's "spectre" paintings. The term spectre refers to an "image or apparition" which describes both the temperament of these works as well as Hesse's own examination of herself at this critical point in her maturation as an artist. There are two distinct groups within this spectre painting series. In the first, the figures in these intimately scaled (approx. 9 x 12 in.) paintings are gaunt, loosely rendered, standing or dancing in groups of two or three yet disconnected from one another. The second group of works presents both odd, alien-like creatures and depictions that resemble the artist herself, in traditional easel-size scale (approximately 32 x 42 inches).
The exhibition, situated in Gallery II, will consider these semi-representational and evocative spectre paintings not merely as self-portraits per se, but as states of consciousness, and thereby open a dialogue about Hesse and her aspirations against a diaristic account of nightmares/visions that remained constant throughout her life. As McKinnon notes, "Looking inwardly and outwardly and with paint as her guide, she began to paint herself out and away and ahead…The procession of paintings under examination here represents a rupture that, once completed (not as a formal solution but rather as a psychological denouement), settled back into solving the problems presented in abstraction, eventually evolving into the constructions that Hesse is lauded for." Against a corpus of commentary which has suggested that these particular works are abject exercises of self-deprecation, Eva Hesse Spectres 1960 will examine them as testimonies to a private anxiety. This exhibition aims to further an understanding of the development of Hesse's artistic voice and contribution, as the spectre paintings demand an historical reconsideration of when Hesse became "Hesse."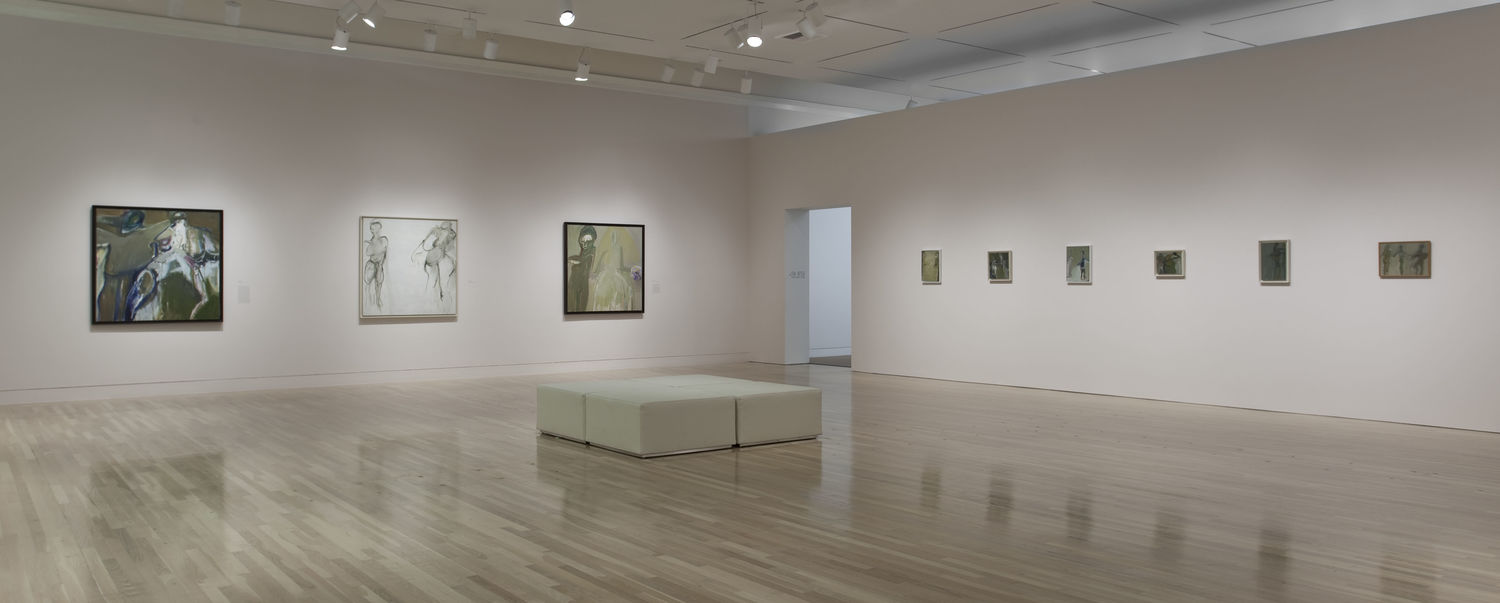 Biography
Born in Hamburg in 1936, Eva Hesse and her family fled in 1938 to escape the fate of Germany's Jews and settled in New York City. She was determined to be an artist from an early age, striving at first to be a painter. She began to create startlingly original configurations that exploited the properties of cheesecloth, rubber, plastic, tubing, cloth, and other materials. Hesse achieved a level of success attained by few women of the time. By 1963 she had had her first one-woman show; by 1968 she had gallery representation. She died in 1970 of a brain tumor. Two years after her untimely death, the Guggenheim Museum held a retrospective of her work—the first such exhibition organized around a woman.
Eva Hesse Spectres 1960 was organized by the University of New Mexico Art Museum and made possible by the FUNd Endowment, the Julius Rolshoven Memorial Fund, and the Robert Lehman Foundation.
Major support for the Hammer Museum's presentation is provided by Alice and Nahum Lainer. Generous support is also provided by Agnes Gund, The Audrey & Sydney Irmas Charitable Foundation, the Fran and Ray Stark Foundation, the Dedalus Foundation, the Southern California Committee of the National Museum of Women in the Arts, and the Robert Lehman Foundation.