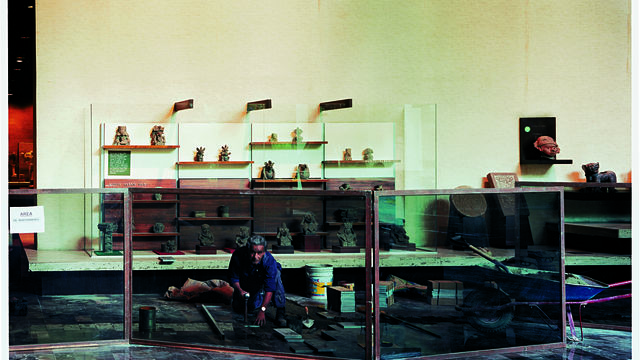 Made in Mexico
Jun 6–Sep 12, 2004
This is a past exhibition
Made in Mexico is an exhibition of contemporary art inspired by or created in Mexico. It examines how the diversified, socioeconomic atmosphere and the distinctly Mexican vernacular has impacted the contemporary generation of Mexican and international artists alike. The exhibition is organized under three themes: Local Identities addresses the contemporary artists' approach to the essential characters of Mexican identity as projected through popular imagery, cultural iconography, and traditional art forms; Mexican Modernism addresses the problems of modernist aesthetic ideologies within the context of Mexican architecture, design, and sculpture; and Social Spaces addresses artistic inspirations found within the environmental landscape.
Organized by Gilbert Vicario at the Institute of Contemporary Art, Boston, the exhibition includes work by Eduardo Abaroa (Mexico), Francis Alÿs (Belgium), Claudia Fernandez (Mexico), Andrea Fraser (U.S.), Thomas Glassford (U.S.), Erik Göngrich (Germany), Terence Gower (Canada), Mona Hatoum (Palestine/Britain), Sharon Lockhart (U.S.), Teresa Margolles (Mexico), Yasumasa Morimura (Japan), Gabriel Orozco (Mexico), Damian Ortega (Mexico), Pedro Reyes (Mexico), Sebastian Romo (Mexico), Daniela Rossell (Mexico), Santiago Sierra (Spain), Melanie Smith (Britain), and Anton Vidokle (U.S./Russia).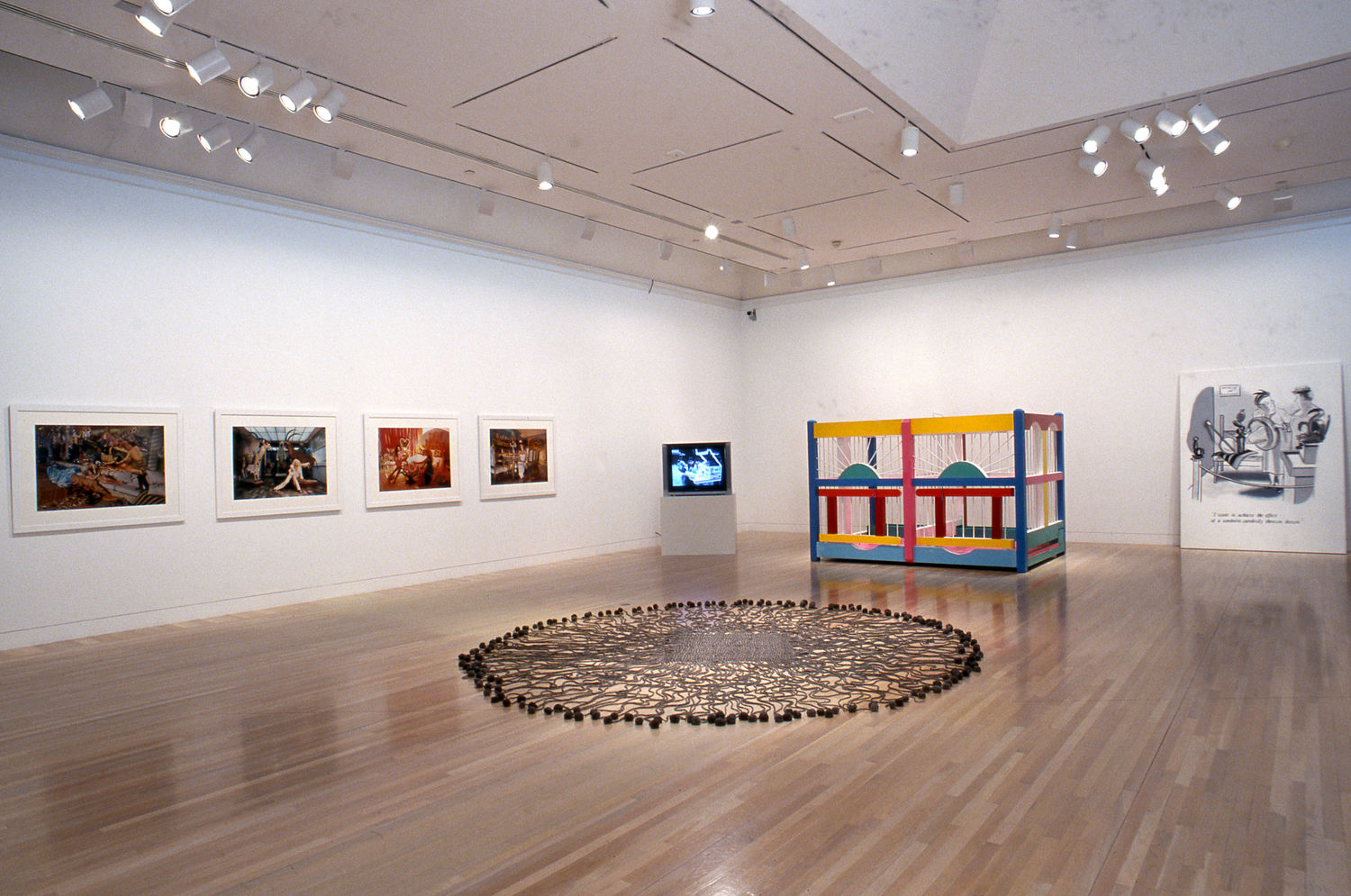 Altria Group is the national sponsor of Made in Mexico.
Additional support provided by the National Endowment for the Arts, Kenneth L. Freed, and La Colección Jumex.
Additional assistance in Los Angeles provided by Brinker International; the Consulate General of Mexico, Los Angeles; Unidad de Asuntos Culturales de la Secretaría de Relaciones Exteriores; Aeromexico; Doubletree Hotel Los Angeles-Westwood; Bohemia Imported Beer; and La Opinión.