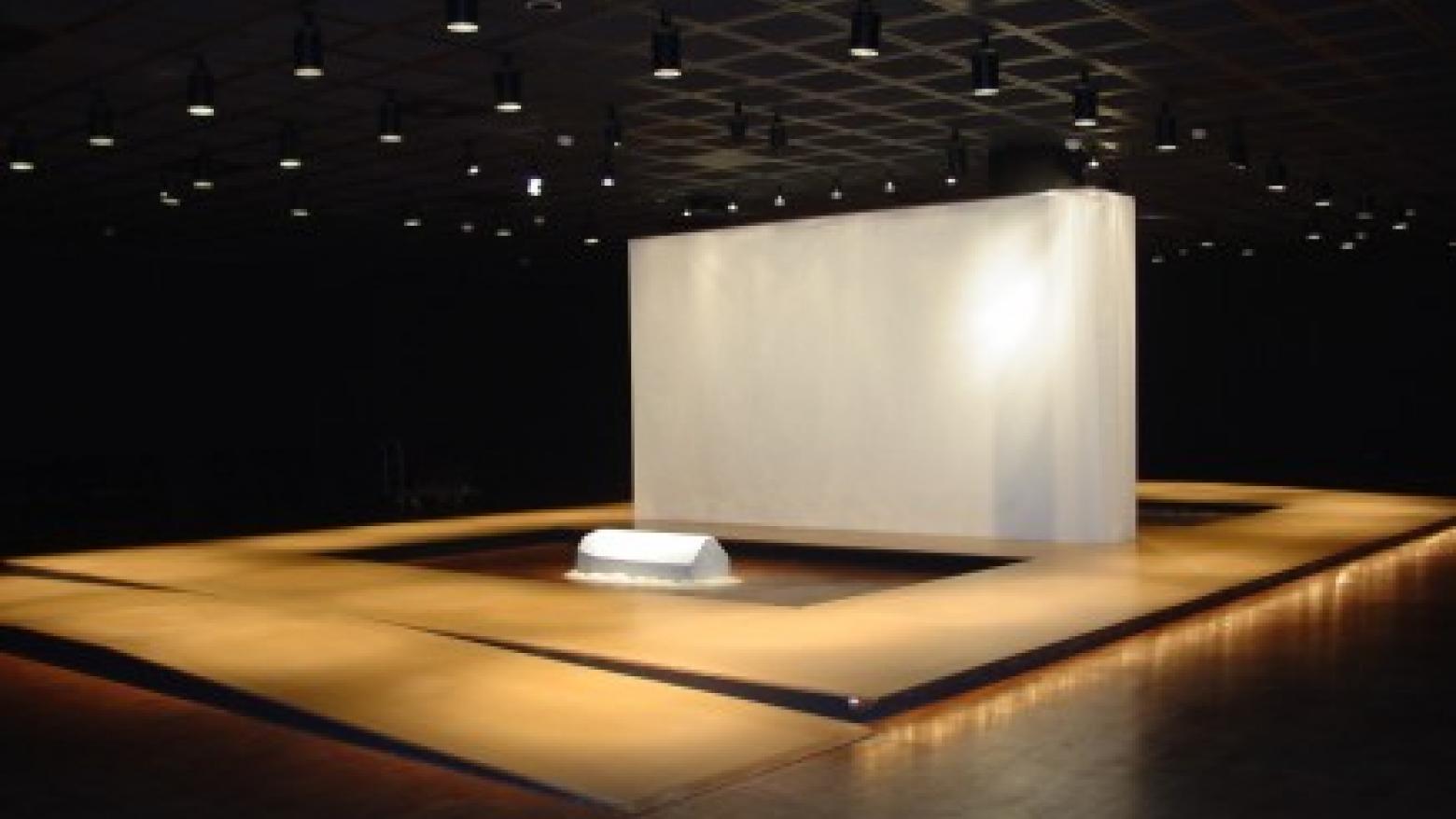 From the Verandah
Oct 5–Dec 28, 2003
This is a past exhibition
This innovative exhibition held at the UCLA Fowler Museum is a collaboration of the Fowler Museum of Cultural History, the Hammer Museum, and the Japanese American Cultural and Community Center. The installation features Rice House, a sculpture by contemporary German artist Wolfgang Laib, and a field of cracked clay created by artist Hirokazu Kosaka. Visitors are invited to meditate, view the works, and participate in various programs, including an occasional dance performance installation.
From the Verandah is part of the West Coast-based initiative "Awake: Art, Buddhism, and the Dimensions of Consciousness," which investigates the relationship between Buddhism and the arts in this country.
Support provided by the W.L.S. Spencer Foundation, Ahmanson Foundation, The James Irvine Foundation, Nikkei Bruin Committee, Anawalt Lumber Company, Inc., National College Choreography Initiative, UCLA Office of Research, UCLA Graduate Division, UCLA School of the Arts & Architecture, UCLA Center for Japanese Studies, UCLA Department of World Arts and Cultures, Goethe-Institut Los Angeles, Dutton's Brentwood Books, and Manus—the support group of the Fowler Museum.