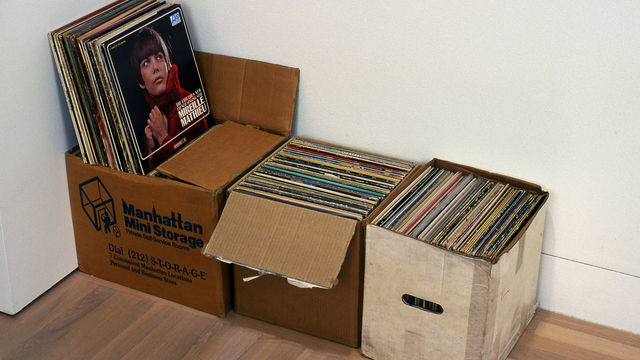 Christian Marclay
–

This is a past exhibition
The first in-depth presentation of Christian Marclay's work in an American museum, this exhibition includes a full range of sculpture, collage, installation, photography, and video made over the last twenty years. Exploring the relationship between sound and vision, Marclay's art focuses our attention not only on the audible qualities of sound, but also on the way it is experienced, visualized, and translated into other forms. The exhibition was curated by Russell Ferguson, chief curator at the Hammer Museum, and is accompanied by the first major catalogue about Marclay's work.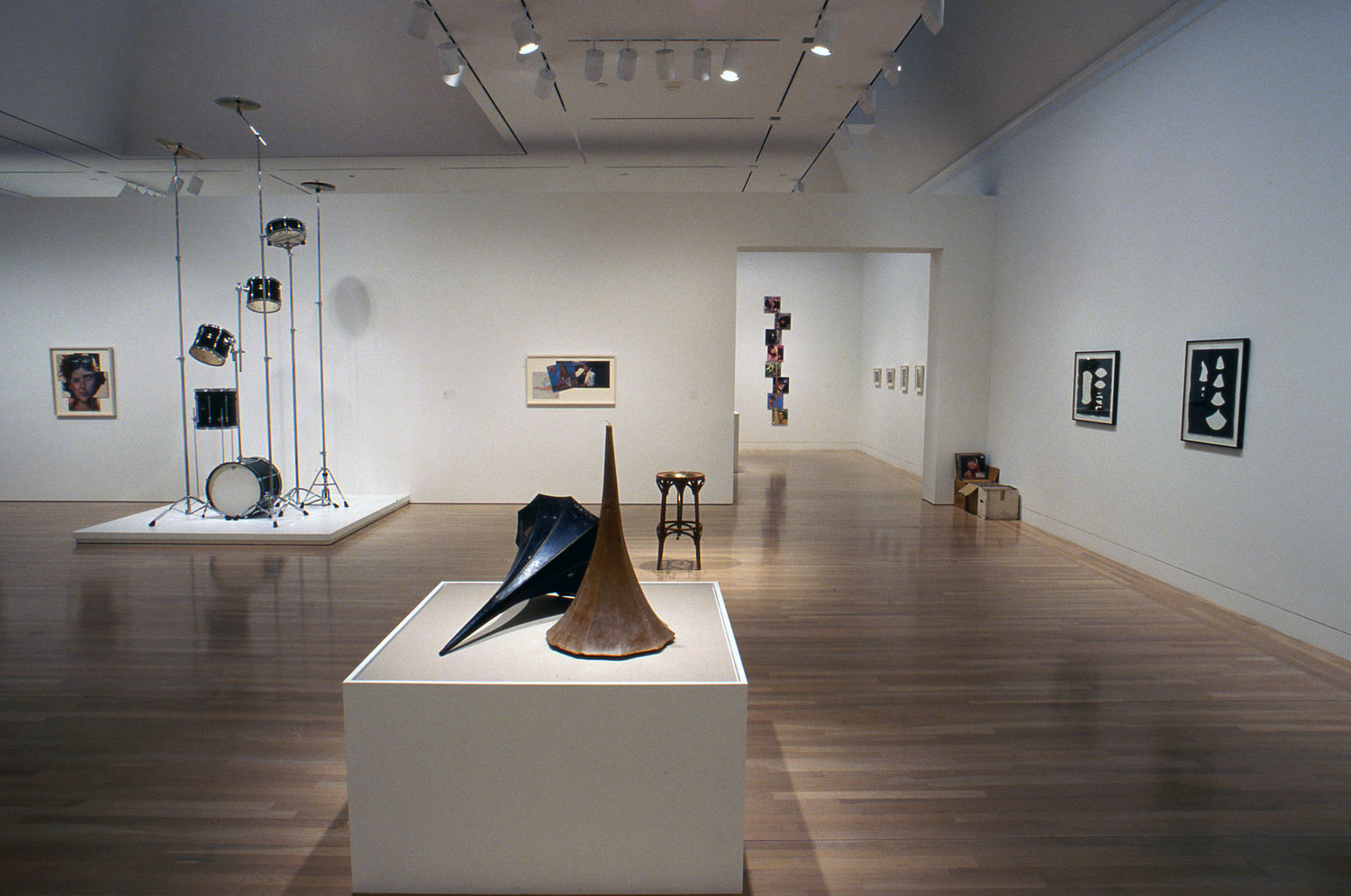 About the Exhibition
It is sound-and our culturally determined reactions to it-that forms the basis of Christian Marclay's art. Taking his cue from both music and noise, he has produced a remarkable body of work exploring the space between what we hear and what we see. Known for his sculptures, including altered, unplayable, and distorted musical instruments and a pillowcase crocheted from the Beatles' complete works; his collages, including his Body Mix series assembled from various album covers; his videos, including the virtuosic four screen audiovisual composition, Video Quartet (2002), and his performances, in which he plays broken and reassembled records on multiple turn-tables, Marclay crosses genre and media in his exploration of sight, sound and the translation of the audible into the visual. This exhibition presents recent work never before seen in Los Angeles, including the critically acclaimed videos Guitar Drag (2000) and Video Quartet (2002), along with early works like the Recycled Records (1980-1986). Sculptural works include both small-scale objects such as Marclay's nine melted records (Untitled, 1989) and monumental works like Endless Column (1988) and Drumkit (1999). Also present are a group of letterpress prints on the Beatles' White Album cover and works from Marclay's still growing Imaginary Records series. During the past few decades Marclay has established himself as one of the primary links between the worlds of contemporary art and music; this presentation offers the viewer an opportunity to see the artist's development and to evaluate his entire career.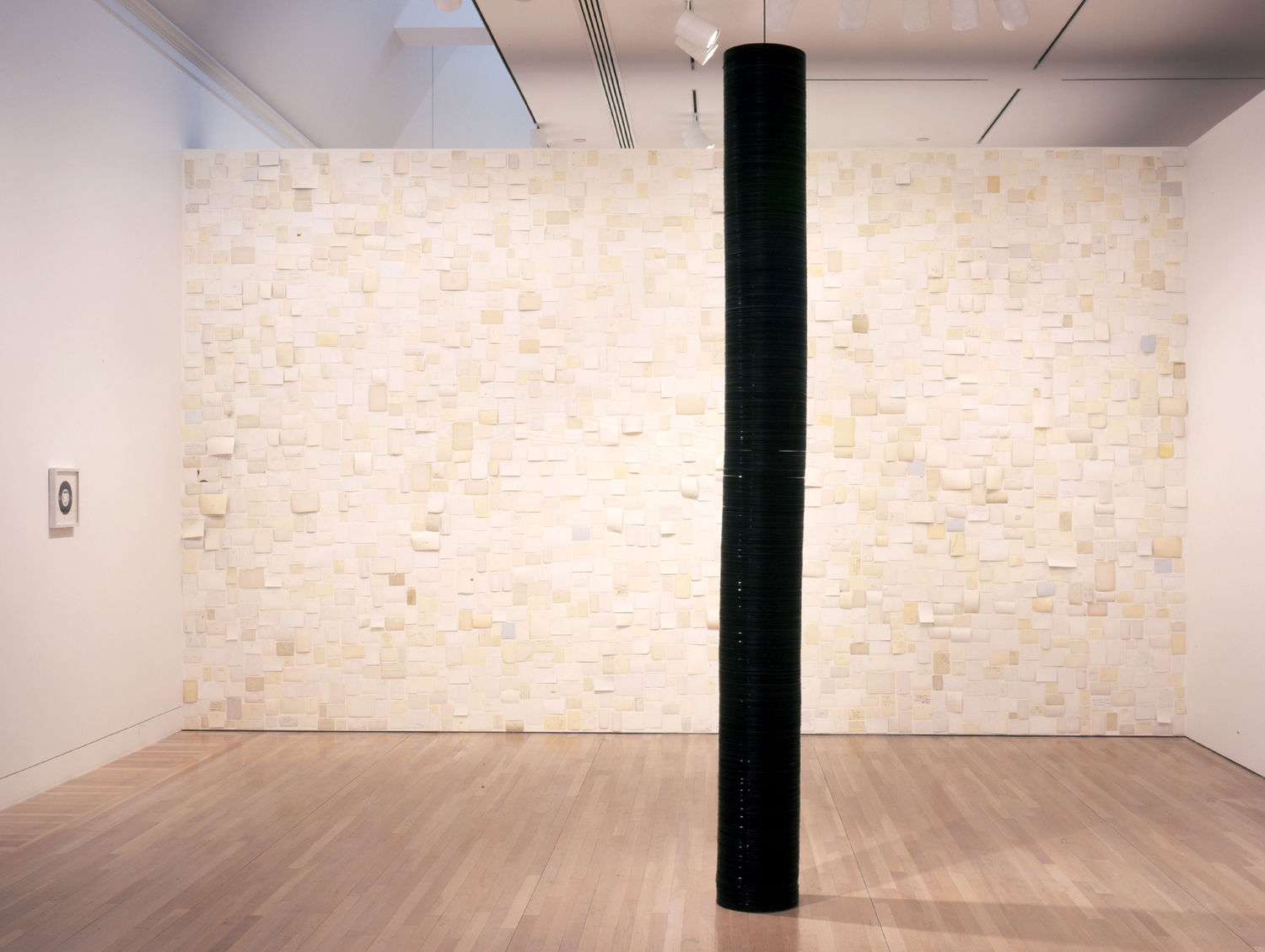 Exhibition Schedule
Following its debut at the Hammer Museum, the exhibition travels to the following venues: Bard College Center for Curatorial Studies
Annandale-on-Hudson, NY
September 28 – December 19, 2003 Seattle Art Museum
Seattle, WA
February 5 – April 25, 2004 Kunstmuseum Thun
Thun, Switzerland
June 12 – September 6, 2004 Collection Lambert
Avignon, France
October 30, 2004 – January 17, 2005 Barbican Art Gallery
London, England
February 17 - May 2, 2005
The exhibition is made possible by generous support from Eileen Harris Norton and the Peter Norton Family Foundation. Additional support has been provided by the LLWW Foundation; Pro Helvetia, the Arts Council of Switzerland; LEF Foundation; and Art for Arts Sake.
The performance series at the UCLA Hammer Museum is funded by the American Center Foundation.