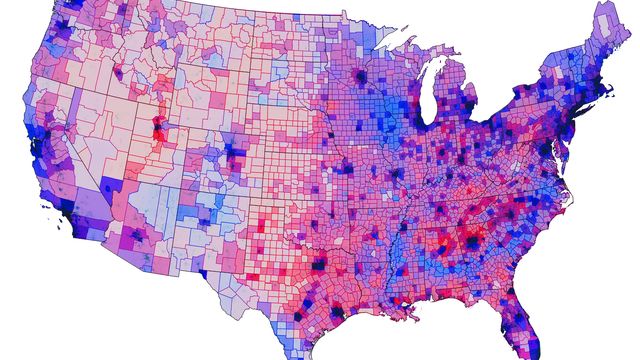 As we approach the 2016 presidential election, the Hammer Museum offers a variety of election-themed talks and screenings.
Populism Past and Present
Tuesday, May 24, 7:30 p.m. 
The 2016 presidential election has been marked by populist insurgencies on the right and on the left. We look at past populist movements with Georgetown University historian Michael Kazin, editor of Dissent magazine and author of The Populist Persuasion: An American History, and Michael Lind, the cofounder of the New America Foundation and author of Land of Promise: An Economic History of the United States. Moderated by Ian Masters.
Idiocracy
Wednesday, June 1, 7:30 p.m. 
Ten years after its release, Mike Judge's sci-fi comedy adventure has achieved cult status. After 500 years of accidental hibernation, two "average Americans" wake up to a world so dumbed down by commercialism that they are the smartest humans alive. 
Bulworth
Thursday, June 9, 7:30 p.m. 
When disillusioned, suicidal incumbent senator Jay Bulworth takes out a hit on himself, he drops the political platitudes and starts telling the American people what he really thinks on the campaign trail. 
Chisholm '72: Unbought & Unbossed
Tuesday, July 19, 7:30 p.m.
This compelling documentary examines the 1972 presidential campaign of Shirley Chisholm, the first black woman elected to Congress and the first to seek a presidential nomination. 
Predicting the Unpredictable: The 2016 Elections
Tuesday, August 9, 7:30 p.m.
As we approach the home stretch of the 2016 elections, two experts join us to assess the likely outcome of November's vote: UCLA political science professor Lynn Vavreck—an expert on campaigns, elections, and political advertising—and American University political historian Allan Lichtman, who has correctly predicted every presidential winner since 1984. 
Medium Cool
Wednesday, August 10, 7:30 p.m. 
In the late Haskell Wexler's directorial debut, we are plunged into the tumultuous world of 1968 America with fictional events filmed amid real social upheaval. The story of a television cameraman and his romantic life is combined with actual documentary footage, including riots during the Democratic National Convention in Chicago. 
Swing Vote
Wednesday, August 17, 7:30 p.m. 
What if the entire presidential election came down to a single vote? In an alternative 2008, Bud Johnson (Kevin Costner), who has never given politics a single thought, finds himself in the position of determining the next president of the United States because of a faulty ballot box. 
Recount
Tuesday, August 30, 7:30 p.m. 
Re-creating the infamous 2000 presidential election and Florida recount, this award-winning film traces the strange, troubling, and near-slapstick series of events that made "hanging chad" part of our vocabulary.
The Politics of Race in the 2016 Election
Wednesday, September 28, 7:30 p.m. 
Kristen Clarke, executive director of the Lawyers' Committee for Civil Rights Under Law, and Ian Haney López, professor of law at UC Berkeley and author of Dog Whistle Politics: How Coded Racial Appeals Have Reinvented Racism and Wrecked the Middle Class, discuss the disenfranchisement of potential voters in November's racially charged election. Moderated by Ian Masters, journalist, documentary filmmaker, and KPFK 90.7 FM radio host.
Is the Electoral College Obsolete?
Tuesday, November 1, 7:30 p.m. 
Despite its prevalent role in the presidential election, the Electoral College system remains confusing and contentious. Robert Alexander, Chair of the Department of History, Politics, and Justice at Ohio Northern University and author of Presidential Electors and the Electoral College, and journalist Ari Berman, author of Give Us the Ballot: The Modern Struggle for Voting Rights in America, consider the relevance of the Electoral College today. Moderated by Ian Masters, journalist, documentary filmmaker, and KPFK 90.7 FM radio host.
All Hammer public programs are free and made possible by a major gift from an anonymous donor.
Generous support is also provided by Susan Bay Nimoy and Leonard Nimoy, Good Works Foundation and Laura Donnelley, an anonymous donor, The Samuel Goldwyn Foundation, and all Hammer members.
The Hammer's digital presentation of its public programs is made possible by the Billy and Audrey L. Wilder Foundation.