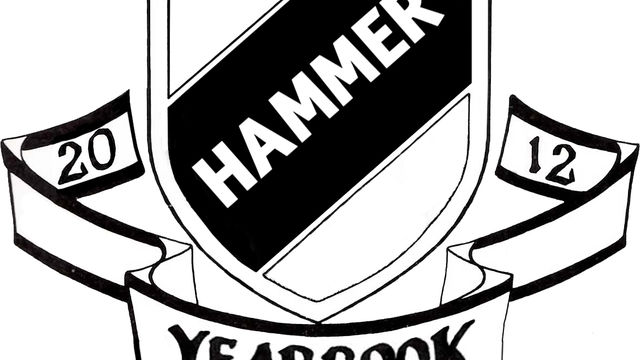 Harrell Fletcher and Adam Moser
Artists Harrell Fletcher and Adam Moser documented the span of an academic year at the Hammer through the lens of a school yearbook. Yearbook investigates the inner workings of the Hammer– the visitors that come through it, the artists that provide the motivation to come in the first place, and the staff that make it possible. With regular visits to the museum, the UCLA yearbook staff, in collaboration with the artists, created the texts and documentation for the publication. The yearbook was published in June 2012.
The accumulating information was also posted on www.hammeryearbook.com. This website serves as a place to present the artists' and students' process in the development of the project.
Documentation for the Hammer Yearbook, began on October 2nd, when visitors were invited to meet the artists and to have their portraits taken for the book. A group photo of all visitors was shot on the lobby stairs that day. Until the end of March, when visitors came to the museum they could have their portrait taken in the lobby to be included in the yearbook.