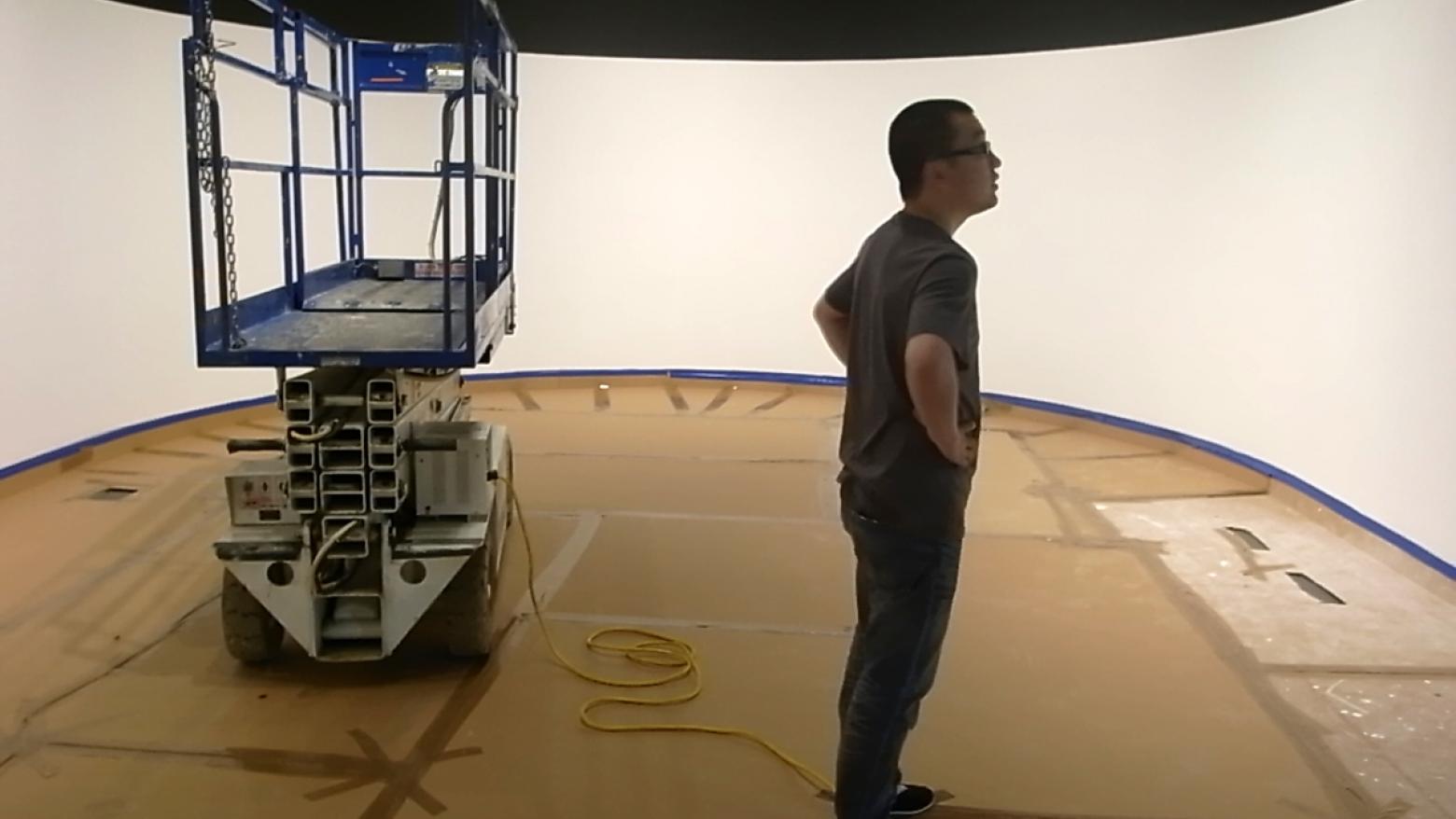 Sun Xun's residency is part of the Hammer Museum's growing number of exhibitions and programs featuring Chinese artists. In 2007, Hammer Projects curator James Elaine moved to China and became an adjunct curator for the Hammer. Since then, the museum has featured Hammer Projects exhibitions devoted to the work of Song Kun (2007), Sun Xun (2008), and Wang Qingsong (2009), as well as a 3M exhibition, Urban China: Informal Cities (2009), organized by the New Museum.
The residency program gave the museum the opportunity to host Sun Xun for a longer period of time and to support the creation of a new site-specific installation and film. The new work, titled New China (2008), explores Sun's interpretations of the ongoing relationship between the United States and China and the understandings and misunderstandings that relationship has spawned.
Based on The New China, a book written by an American missionary in the years leading up to the Second World War, the new Hammer installation and animated video consider the intersection between the new China of the mid-1940s and today's new China. Sun explains that the work takes "two points of history and rubs them together," exploring the "never-ending circle of history."
In his exit interview with the Hammer, Sun noted the site-specificity of his installation, in terms of both the Hammer's Vault Gallery and the work's location in the United States: "My theme here is particularly suited to establishing a deep relationship with a specific site. . . . Most animated films are created in the studio and then screened, but here I thought I could combine history and the space so that a relationship could be established." On the subject matter, he said, "Before I came to the United States, I was reading The New China, and I began to think that creating an exhibition based on it should be no problem, since I think that many Americans, the majority, have an especially limited understanding of China and an extremely limited understanding of the new China. This includes young people in China today; Americans don't grasp their way of thinking. After I arrived, I tried to explain this problem, and saw that it really is that way—people here really don't know China. Perhaps this is because, comparing the two cultures, Chinese culture is now greatly influenced by American culture because American culture is a global culture. Viewing this situation, one could say that it is absurd, so I think that exhibiting The New China here is quite appropriate."
The Hammer Museum's Artist Residency Program was initiated with funding from the Nimoy Foundation and is supported through a significant grant from The James Irvine Foundation.