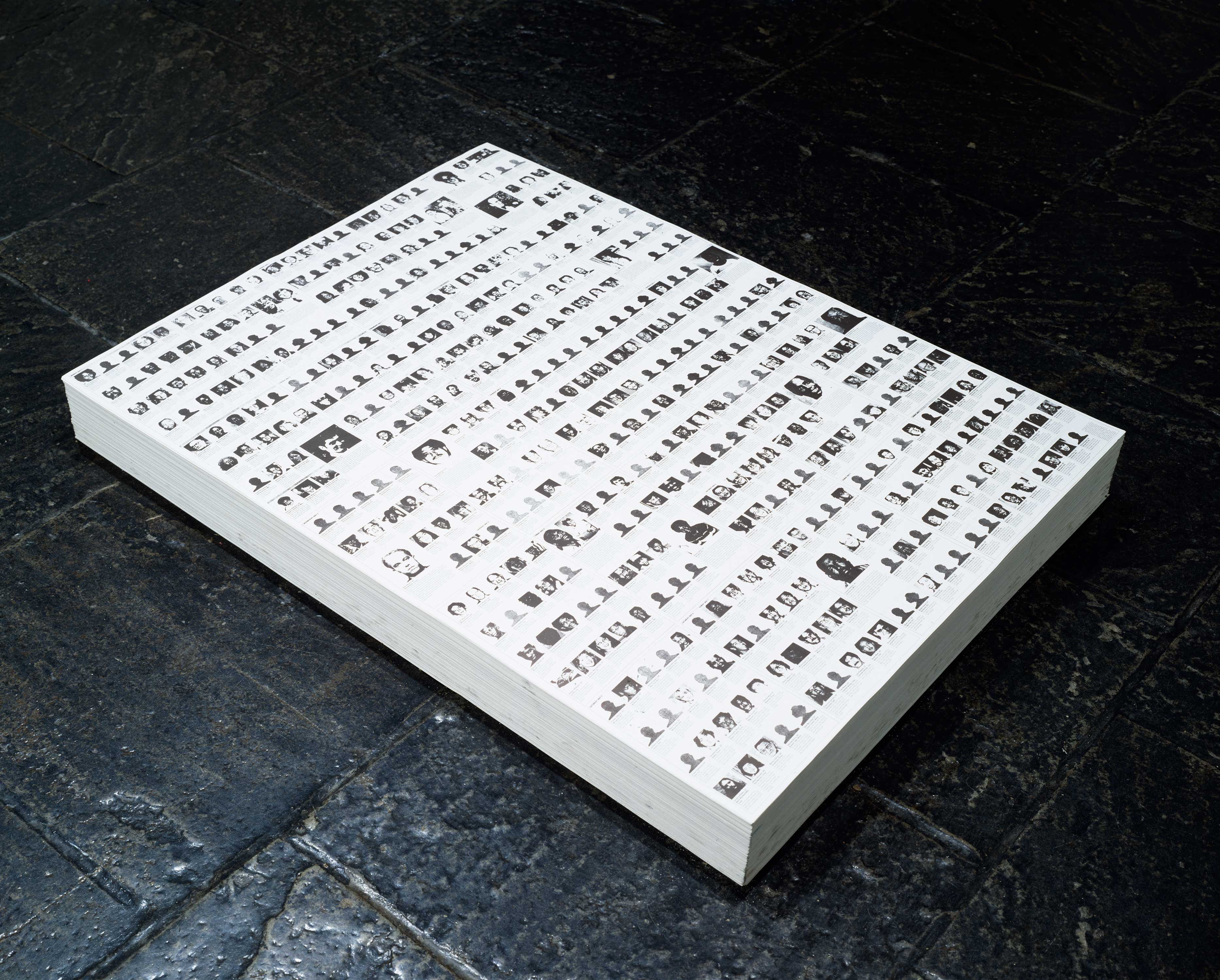 Felix Gonzalez-Torres
"Untitled" (Death by Gun),
1990
Medium: Print on paper (endless copies)
Dimensions: 9 x 44 15/16 x 32 15/16 in. (48.3 x 114.1 x 83.7 cm)
Credit Line: The Museum of Modern Art, New York. Purchased in part with funds from Arthur Fleischer, Jr., and Linda Barth Goldstein, 1991. Digital Image © The Museum of Modern Art / Licensed by SCALA / Art Resource, New York

Felix Gonzalez-Torres's poster stacks are designed to be continually depleted and replenished, as viewers are invited to take a poster from the stack. "Untitled" (Death by Gun) was inspired by an article in Time magazine called "7 Deadly Days," which examined gun violence in the United States. The poster lists the name, age, and place of residence of 464 people known to have been killed by firearms during the week of May 1, 1989, and includes photographs of the victims and brief descriptions of their deaths.