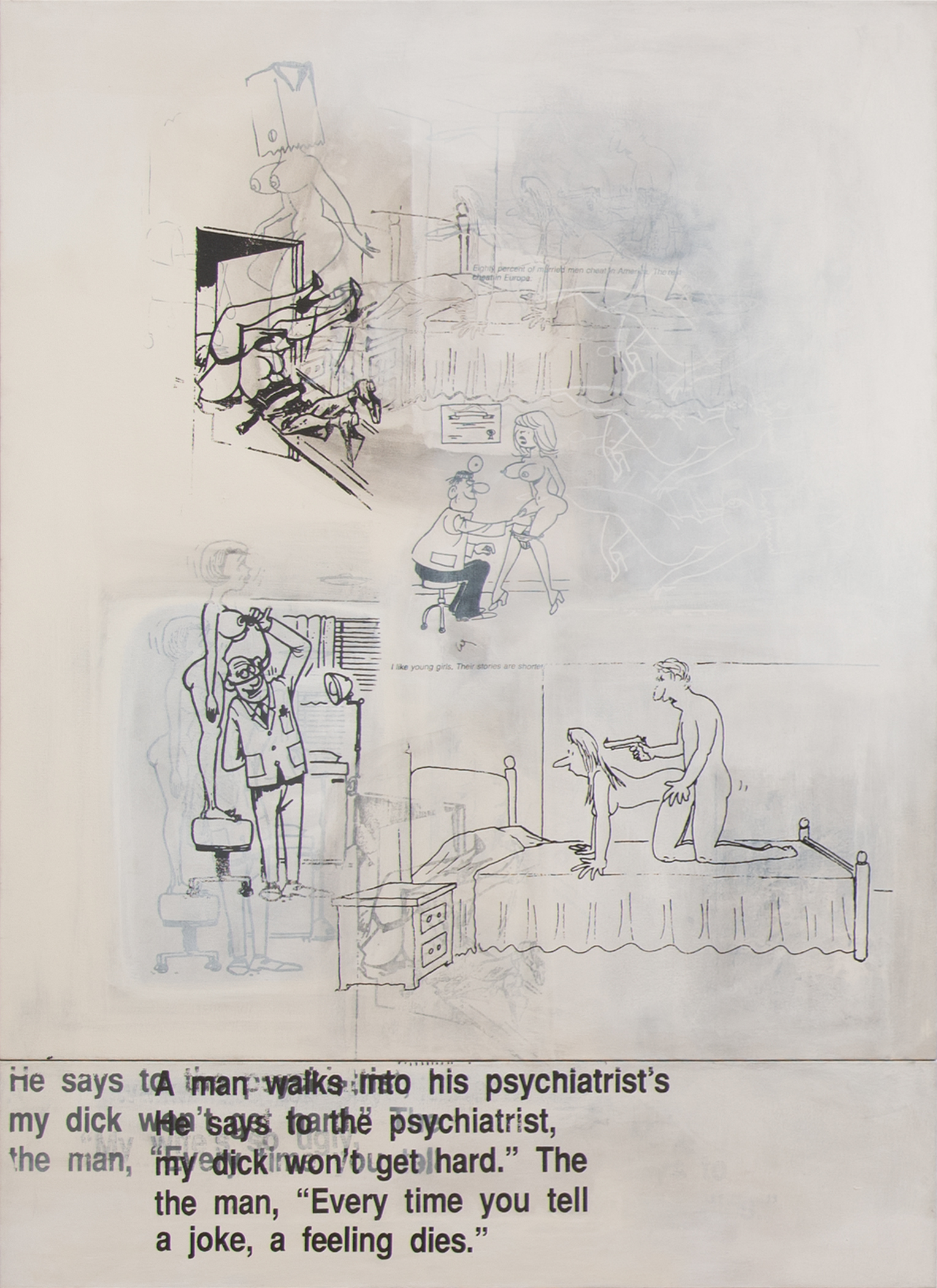 Sue Williams
Spiritual America,
1992
Medium: Acrylic on canvas
Dimensions: 2 panels, 66 x 48 in. (167.6 x 121.9 cm) overall
Credit Line: Collection of Larry Clark. Image courtesy of Larry Clark; photo by Jason Mandella

Unsettling scenes of intimacy in Sue Williams's oeuvre are always interrelated with more public forms of inequity and hostility. Partially obscured by white washes, the appropriated cartoons featured in Spiritual America depict women as hostages to male potency. The work critiques the normalization of such violent images in popular culture, despite the use of sardonic humor about male impotence in the punch line. In a further act of appropriation, Williams's title is taken from Richard Prince's controversial re-photograph of a picture of a nude ten-year-old Brooke Shields, a further indictment of men's unchecked portrayals of the female body in art and popular culture.