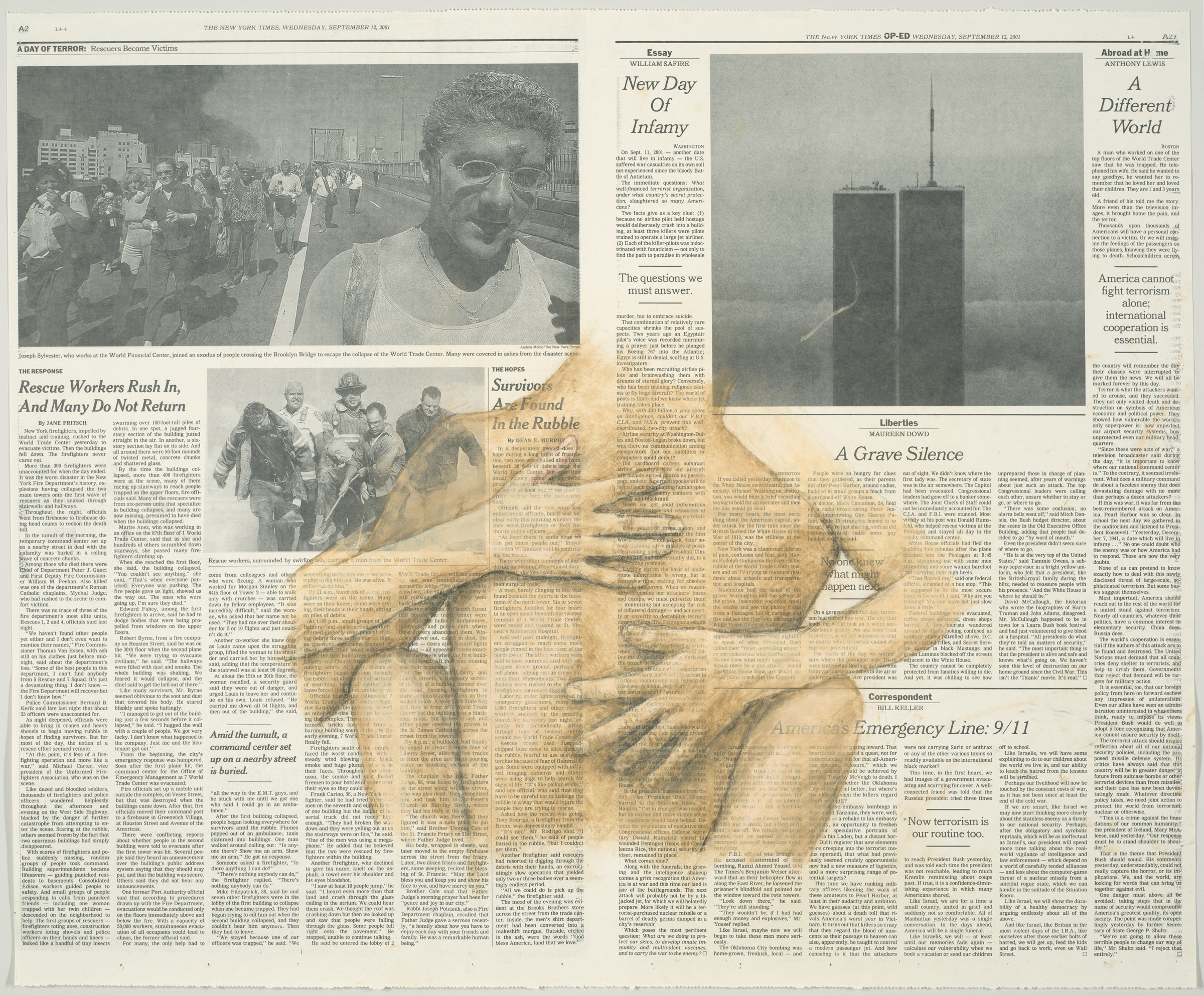 Robert Gober
September 12,
2005–9
Medium: Pastel and graphite, over photolithograph, on ivory wove paper
Dimensions: 22 x 26 1/2 in. (55.9 x 67.3 cm) (framed)
Credit Line: The Art Institute of Chicago. Gift of the artist (2009.144). Image courtesy Robert Gober and Matthew Marks Gallery (photo Robert Lifson)

Featuring now-iconic images of the September 11, 2001, attacks on the World Trade Center and Pentagon, these lithographs of pages from the September 12, 2001, issue of the New York Times are layered with drawings of bodies embracing. The figures are incomplete, appearing to be vanishing or slipping away. The intimacy of the drawings is at odds with the horrific violence reported in the news, yet they share a pronounced physicality, a view into the vulnerability of the human body and an indictment of brutality.