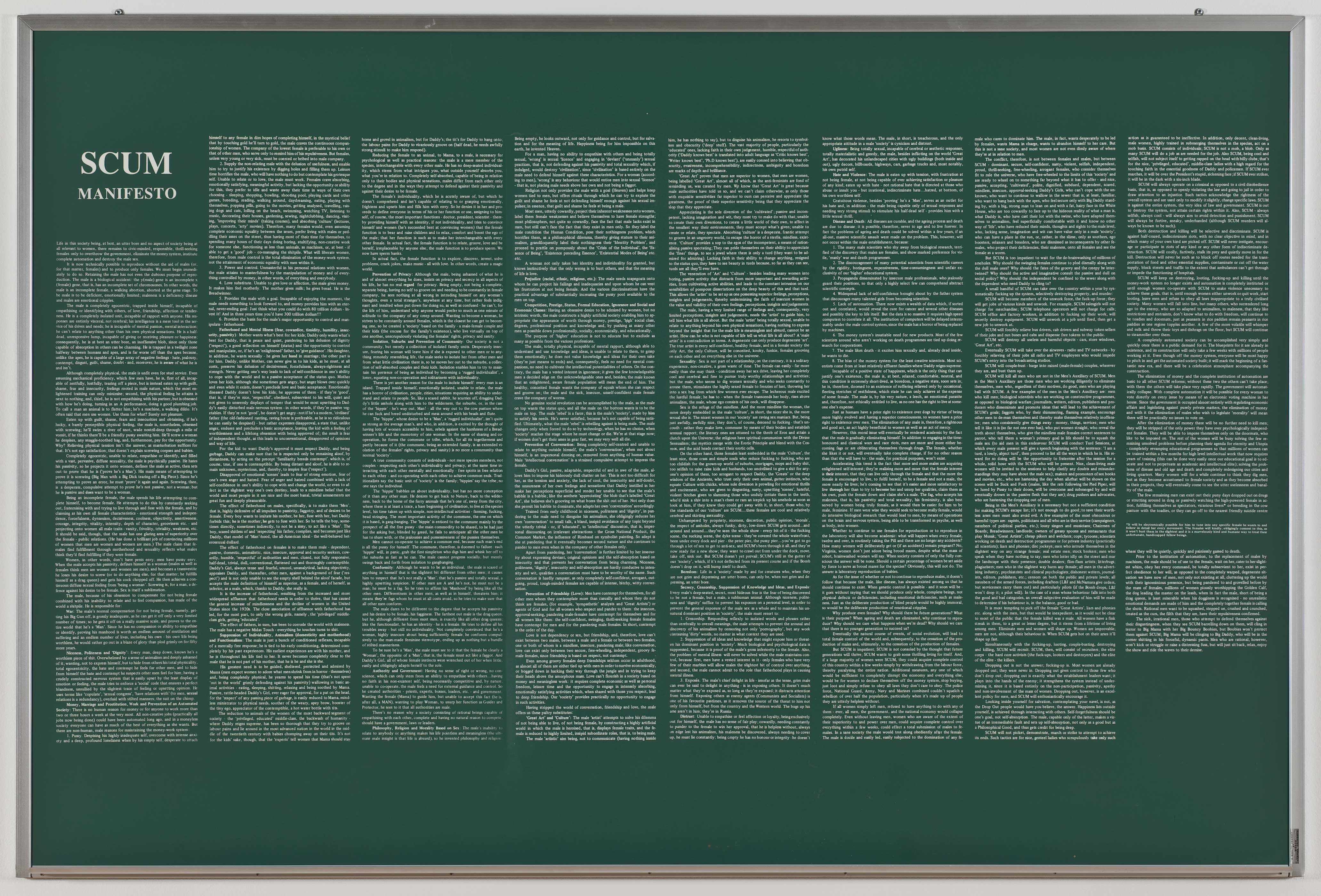 Nayland Blake
Scum,
1990
Medium: Ink on chalkboard
Dimensions: 48 x 72 in. (121.9 x 182.9 cm)
Credit Line: Hammer Museum, Los Angeles. Gift of Alan Hergott and Curt Shepard. Photograph by Robert Wedemeyer

In this work, Blake has inscribed Valerie Solanas's "SCUM Manifesto" on the surface of a schoolroom chalkboard. Solanas became notorious for her rage against sexism and her call to overthrow the US government (and later for shooting Andy Warhol), and her manifesto (SCUM is an acronym for Society for Cutting Up Men) became a quintessential "angry feminist" rant. In his appropriation of this screed, Blake seems to posit a radical syllabus of sorts—a curriculum with room for antagonism and anarchy.