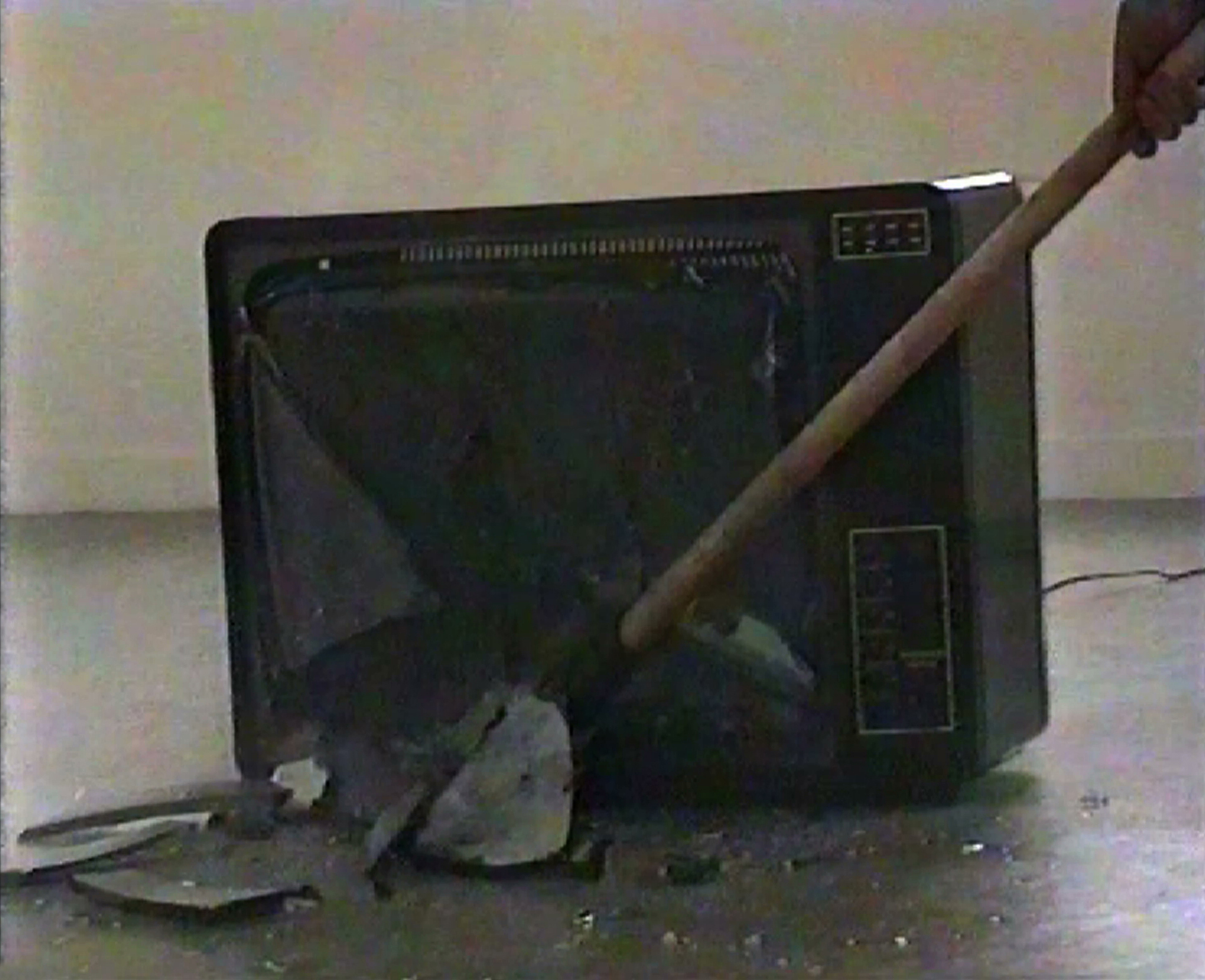 Jimmie Durham, Artist
Maria Thereza Alves, Artist
Collected Stones (Incident at Middelberg, A Stone from Metternich's House in Bohemia, 13 Rue Fenelon, Enough!, A Heavy Stone, HTV, Pink Granite at Work, Un Projet A Lille, Nature Morte, Towards Light, A Stone at Home in Bed Asleep, Stoning the Refrigerator, Brazilian Bloodstone),
2002
Medium: Single-channel video, color, sound
Dimensions: 21:39 min.
Credit Line: Courtesy of the artists and kurimanzutto, Mexico City. Video still courtesy of the artists and kurimanzutto

These short videos (shot by Maria Thereza Alves) show Jimmie Durham engaged in a wide variety of actions involving stones and rocks, a material the artist has returned to again and again. As a material used for making buildings, monuments, sculptures, and tools across cultures, stone is richly metaphoric, simultaneously generic and symbolic. Although there is a measure of violence in these vignettes, they are also sardonic and funny, so many games of rock-paper-scissors in which the rock always wins.