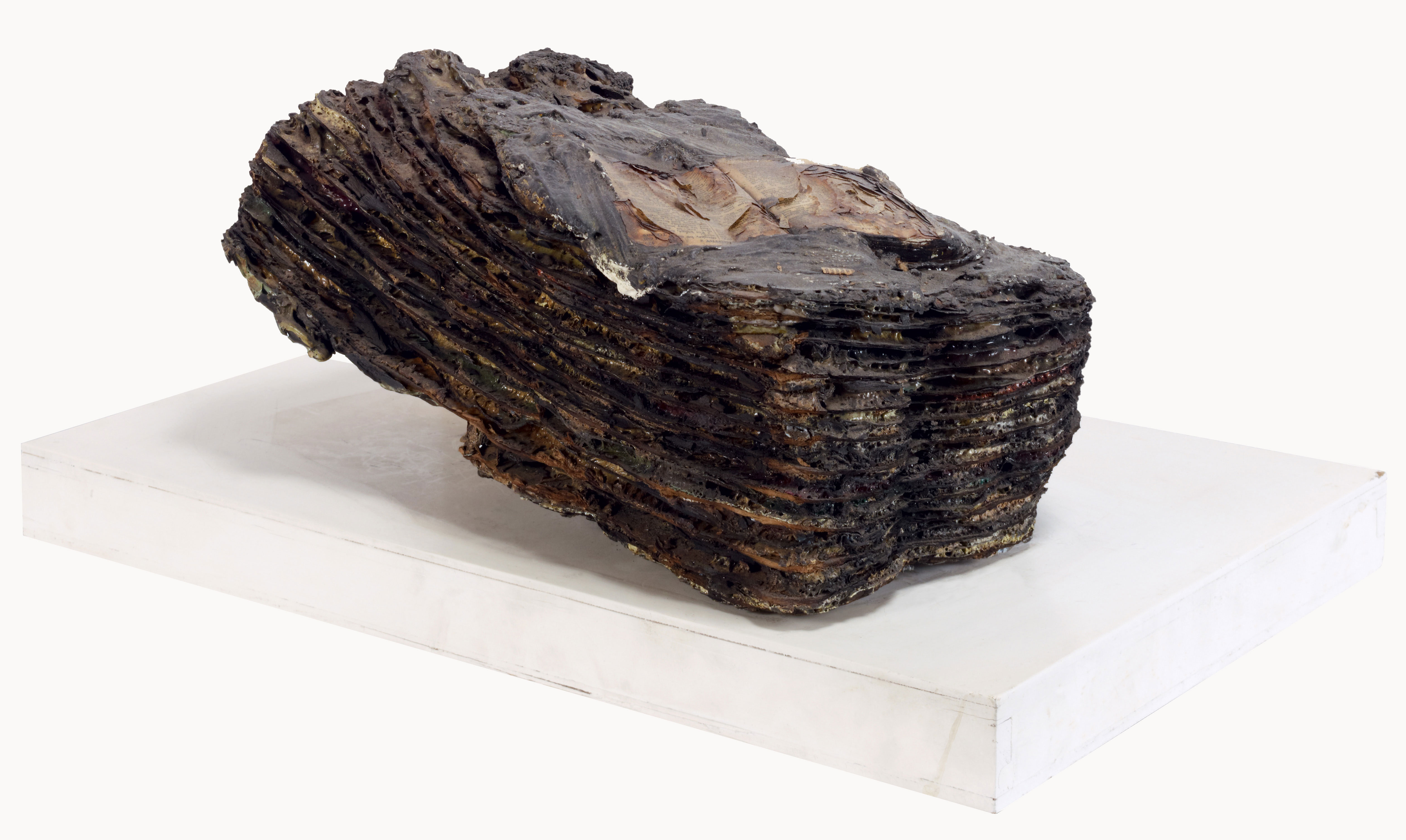 Noah Purifoy
Watts Uprising Remains,
c. 1965-66
Medium: Found-object assemblage
Dimensions: 24 x 24 x 6 in. (61 x 61 x 15.2 cm)
Credit Line: Collection of Charles Britton. Photo by Ed Glendinning

Purifoy sourced the found objects used in this work from the charred remains of 103rd Street—dubbed "Charcoal Alley"—after the Watts uprising. The visceral quality of the object's surface suggests that it is a shadow of its past, a remnant. The work reflects the artist's interest in Dada theory, reinterpretation of the found object, and the democratization of the practice of art. Watts Uprising Remains and Pressure were shown in the exhibition 66 Signs of Neon, which traveled nationally through 1969. Purifoy—an extremely influential teacher, activist, and mentor in the African American community—became the first director of the Watts Towers Arts Center in 1964.