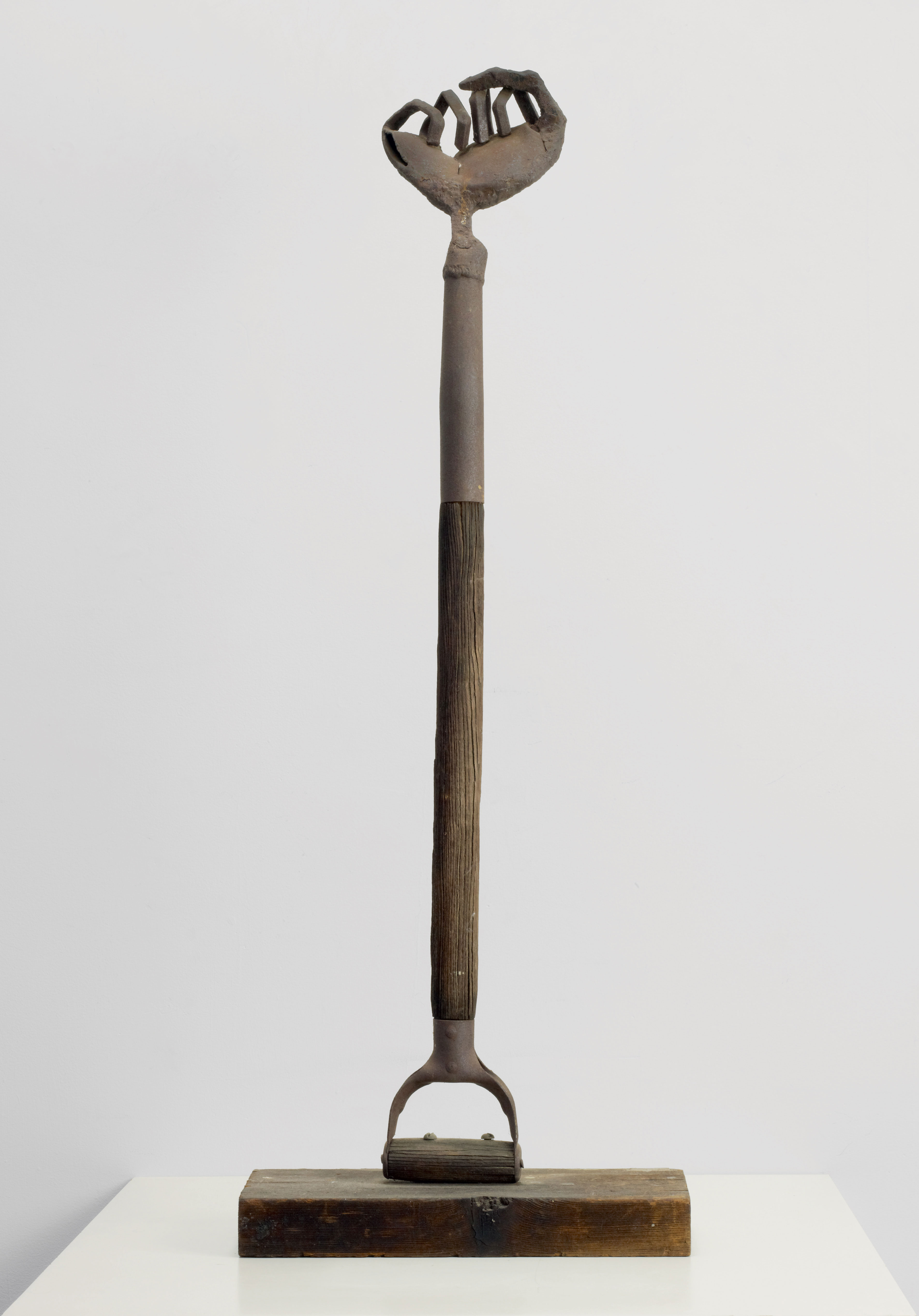 John T. Riddle Jr.
Untitled (Fist),
c. 1965
Medium: Mixed media
Dimensions: 37 x 6 1/2 x 5 in. (94 x 16.5 x 12.7 cm)
Credit Line: Private collection. Photo by Ed Glendinning

Untitled (Fist) is a wood and steel sculpture in which the artist has placed an inverted rake on top of a wooden plinth. The rake's teeth are bent into a fist, a symbol of the Black Power movement as well as a left-wing activist symbol of solidarity.