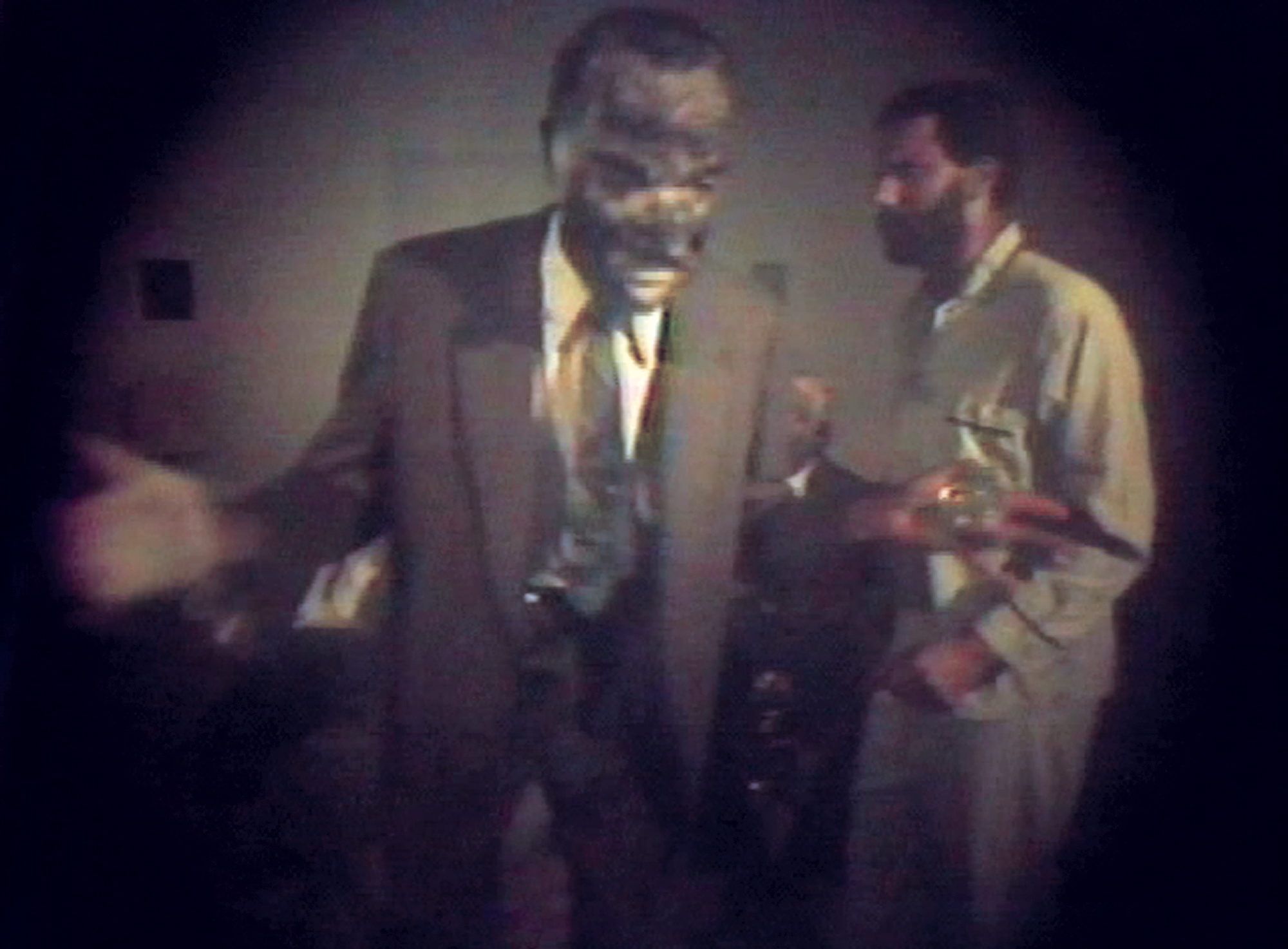 Ulysses Jenkins
Two-Zone Transfer,
1979
Medium: Video transferred to DVD, color, sound
Dimensions: 23:52 min.
Credit Line: Courtesy of the artist. Video still courtesy of the artist

This film, Jenkins's first performance at Otis Art Institute, investigates the intricacies of racial and cultural relations within African American culture through a series of scenes that are framed as the artist's dream. The work begins with a pseudo minstrel show, in which three people (Kerry James Marshall, Ronnie Nichols, and Greg Pitts) perform in masks (humorously, the masks portray former presidents Richard Nixon and Gerald Ford). The following scene depicts Marshall playing piano in a church wearing the Nixon mask. Later Jenkins appears as a minister preaching about both slavery and the importance of verbal expression. Following his performance, an individual discusses African aesthetics. In the film's final scene, Jenkins dances his way through a James Brown song, then awakens ready to confront the issues that face him in American society.