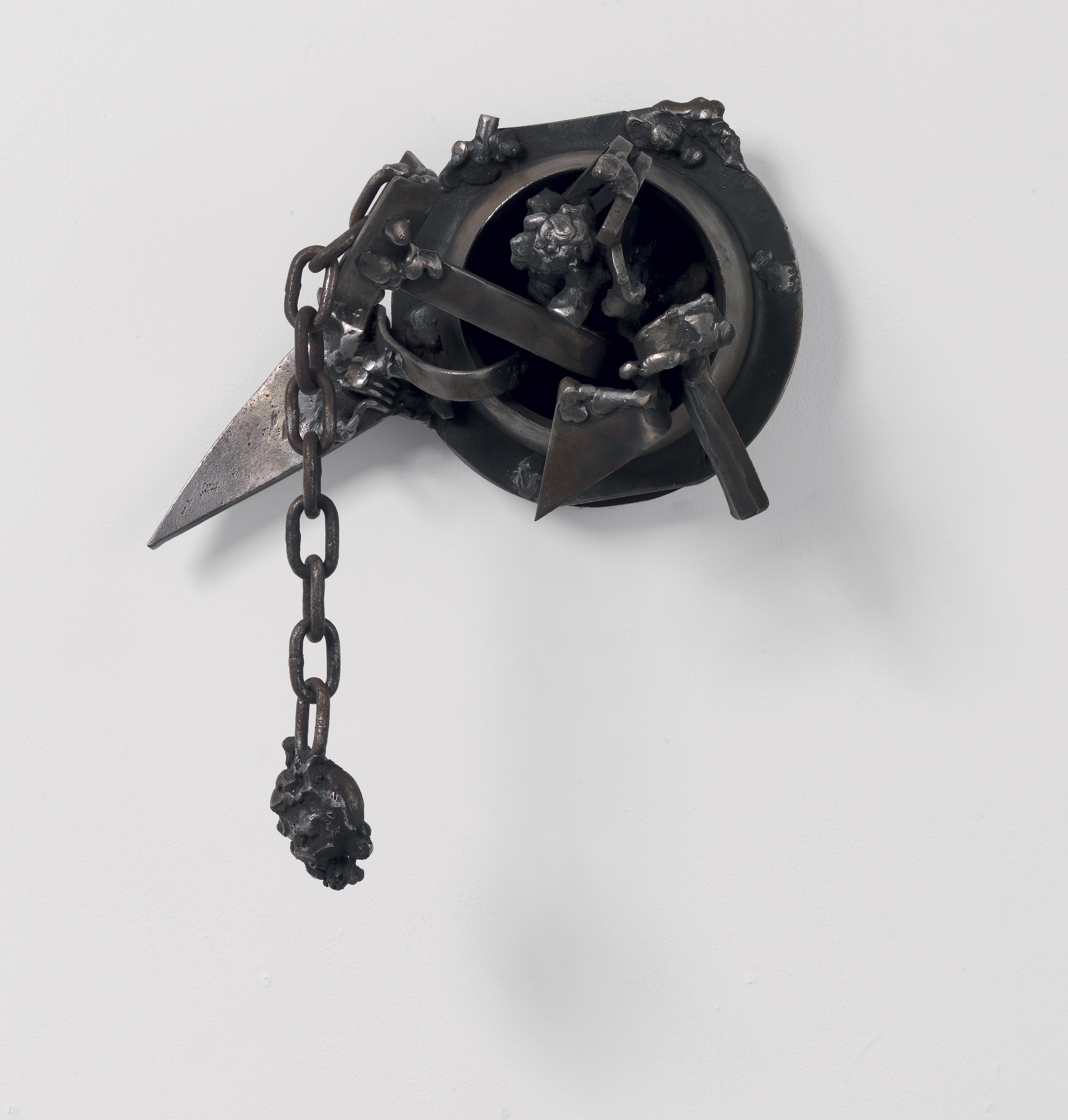 Melvin Edwards
Some Bright Morning,
1963
Medium: Welded steel
Dimensions: 14 1/4 x 9 1/4 x 5 in. (36.2 x 23.5 x 12.7 cm)
Credit Line: Courtesy of the artist and Alexander Gray Associates, New York. Photo by Tim Nighswander/IMAGING4ART, Courtesy of Melvin Edwards and Alexander Gray Associates

Some Bright Morning is the first sculpture produced in Edwards's Lynch Fragment series, an experimental body of work that centers on found materials, relief sculpture, and the welding process. Utilizing industrial detritus and fragments collected while walking along railroad tracks—including chains, tool parts, and other heavy-machine components—Edwards created works that were concerned with materiality and informed by histories both personal and shared. Some Bright Morning was titled after the artist read a family's story of self-defense in Ralph Ginzburg's 100 Years of Lynching.