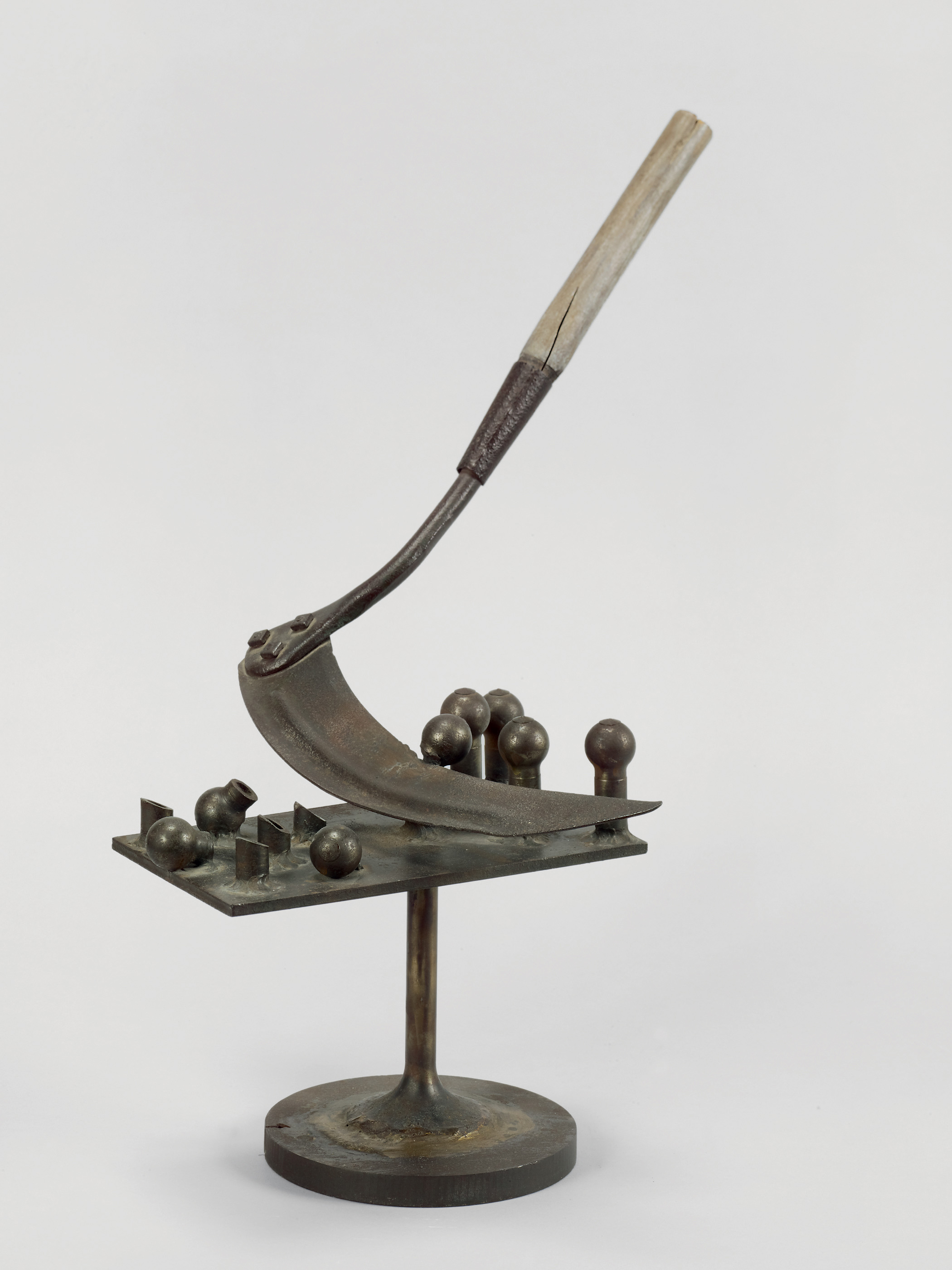 John T. Riddle Jr.
Panthers,
1970s
Medium: Welded metal
Dimensions: 20 x 14 x 17 in. (50.8 x 35.6 x 43.2 cm)
Credit Line: Private collection. Photo by Ed Glendinning

This welded-metal sculpture shows a sickle decapitating forms that appear to represent human beings. The title suggests that the work references the Black Panther Party, a militant African American Marxist-Leninist political group founded in 1966 in Oakland. The aggression depicted may allude to the loss of life inflicted on the organization by the U.S. government.