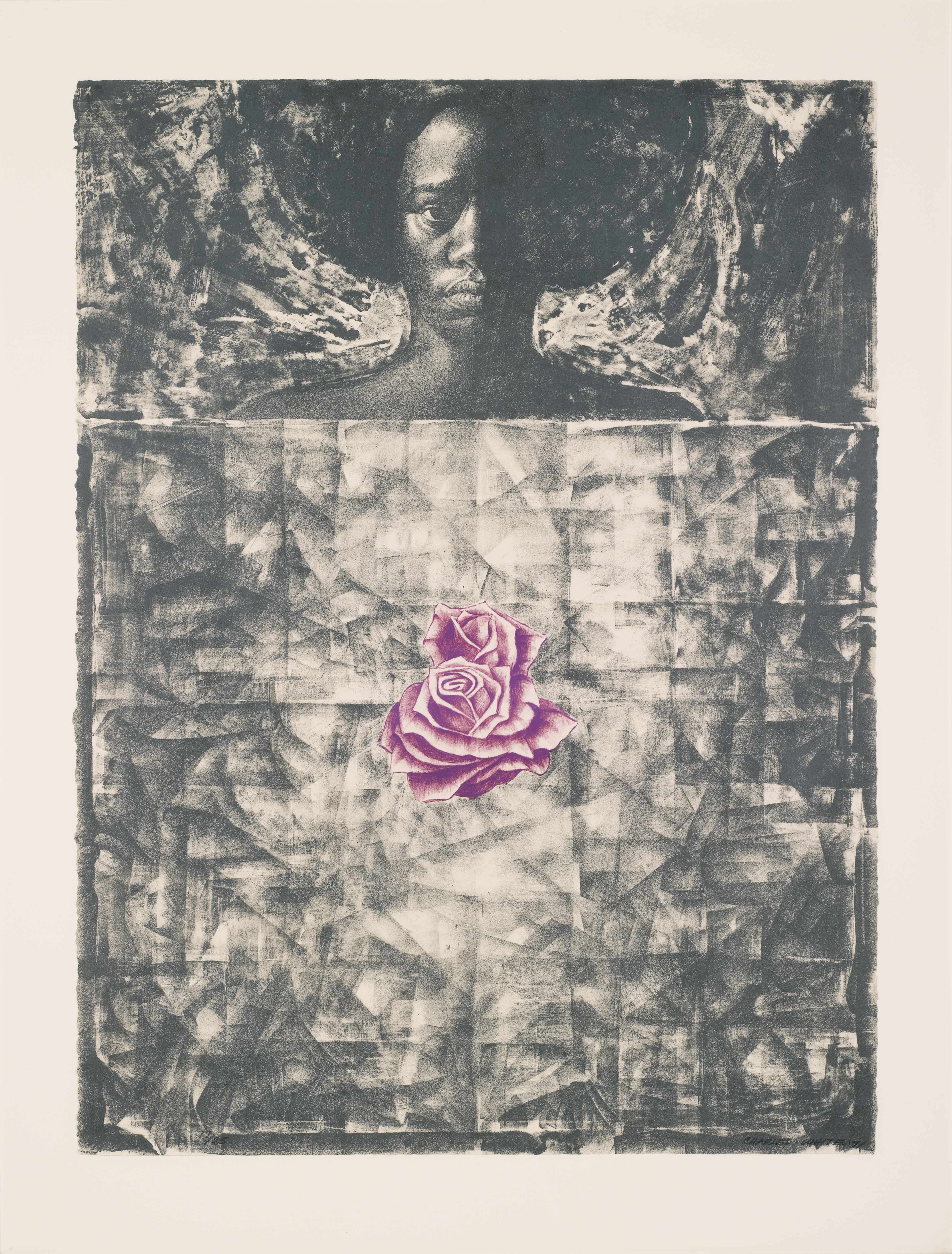 Charles White
Love Letter #1,
1971
Medium: Lithograph with documents
Dimensions: 30 x 22 3/16 in. (76.2 x 56.4 cm)
Credit Line: The Museum of Modern Art, New York. Purchase. Photo by Ed Glendinning

Love Letter #1 was created in response to the arrest of political activist and Black Panther affiliate Angela Davis. The National United Committee to Free Angela Davis and All Political Prisoners asked White to feature images from his Love Letter series on postcards sent to politicians asking for the release of the political prisoners.