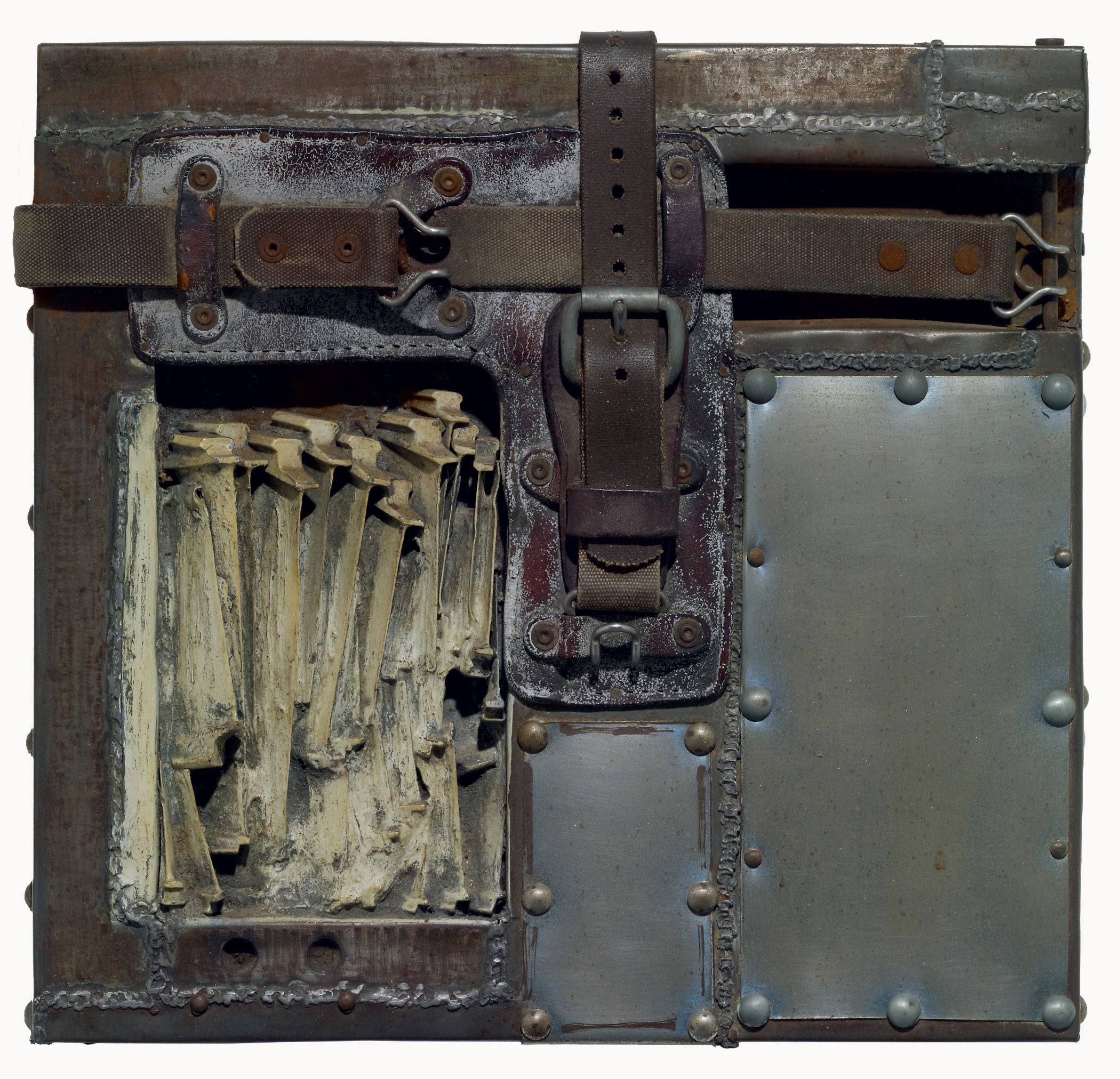 John Outterbridge
Let Us Tie Down Loose Ends, from the Containment Series,
c. 1968
Medium: Mixed media
Dimensions: 13 1/2 x 14 1/2 x 1 3/4 in. (34.3 x 36.8 x 4.4 cm)
Credit Line: Courtesy of Andrew Zermeño. Photo by Ed Glendinning

Let Us Tie Down Loose Ends is from Outterbridge's Containment Series. The low-relief assemblage sculpture includes leather straps, aluminum panels, bolts, nails, and various other found materials, all obtained from a scrapyard in Pasadena. During Outterbridge's childhood, his father worked as a hauler, and this influenced his use of detritus and scrap materials in his artwork.