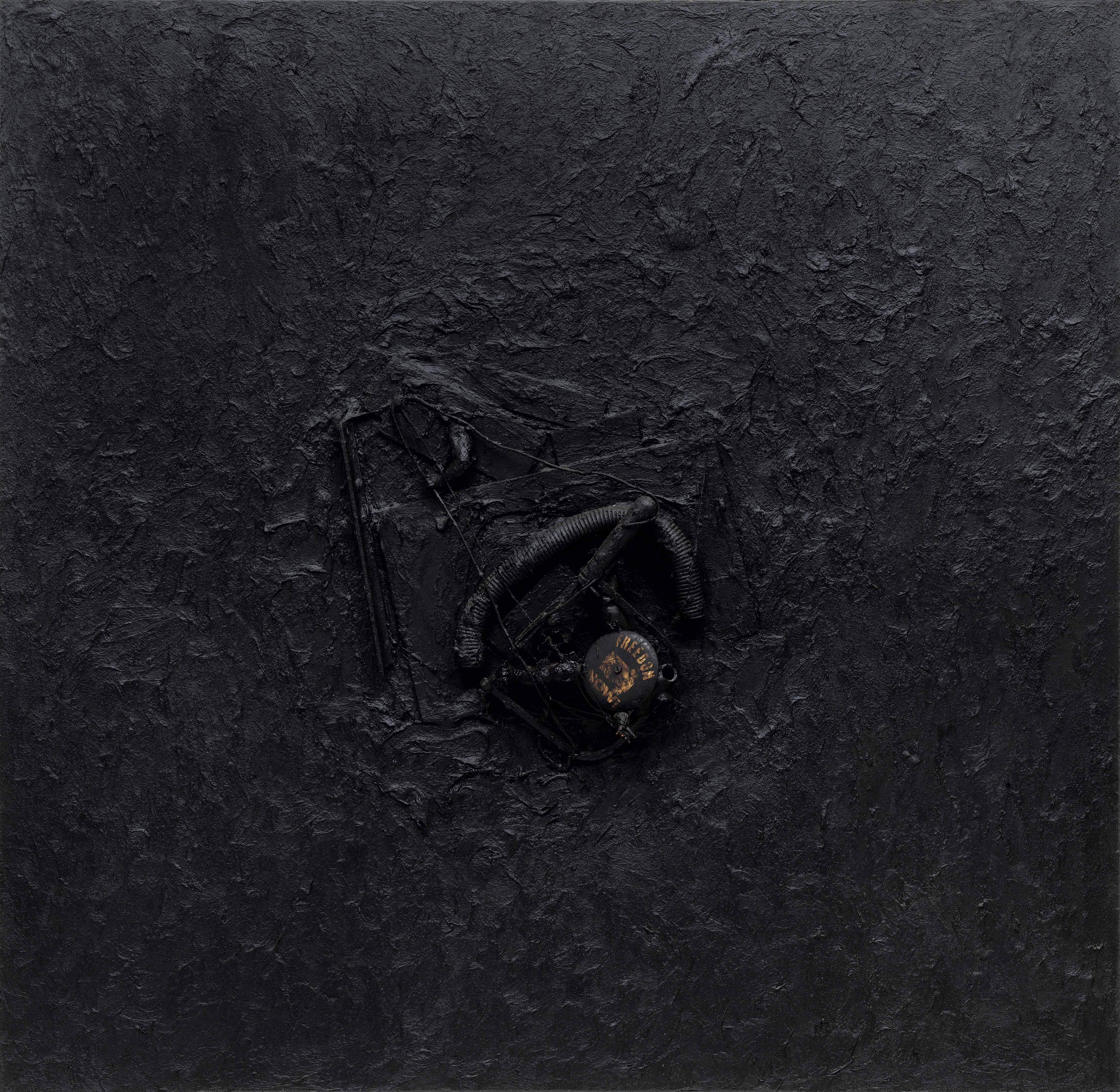 Daniel LaRue Johnson
Freedom Now, Number 1,
August 13, 1963–January 14, 1964
Medium: Pitch on canvas with "Freedom Now" button, broken doll, hacksaw, mousetrap, flexible tube, and wood
Dimensions: 53 7/8 x 55 3/8 x 7 1/2 in. (136.8 x 140.7 x 19.1 cm)
Credit Line: The Museum of Modern Art, New York, 4.1965. Given anonymously, 1965. Digital image © The Museum of Modern Art/Licensed by SCALA/Art Resource, NY

Johnson was still a student at Chouinard Art Institute when he created this mixed-media assemblage painting incorporating found materials. Here, as in other works by the artist, the color black takes on a symbolic importance. This work predates Johnson's travels to Paris, which prompted a turning point in his work.