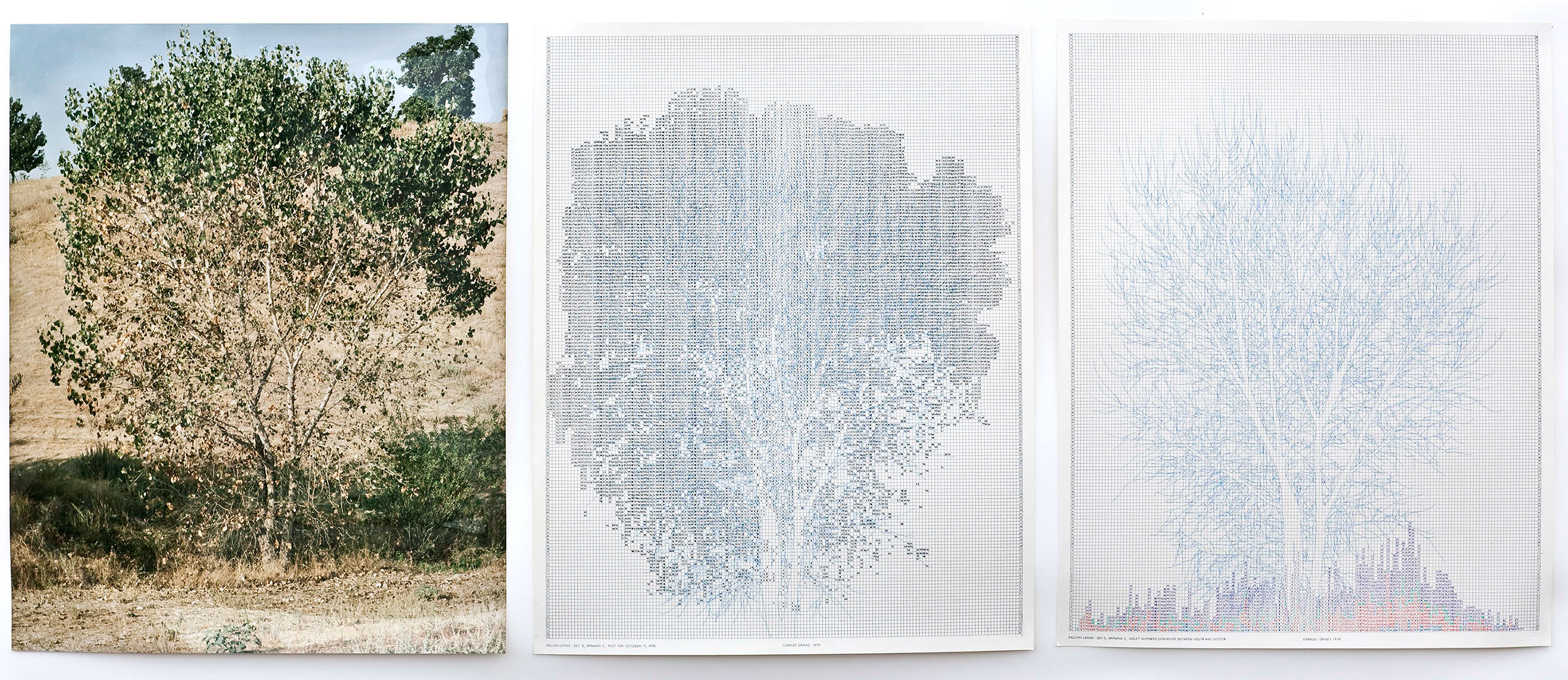 Charles Gaines
Falling Leaves #5,
1979
Medium: Ink, paper, and photographs
Dimensions: 3 panels, 20 x 16 in. (50.8 x 40.6 cm) each, 22 1/2 x 66 1/2 in. (57.2 x 168.9 cm) overall
Credit Line: Bank of America Art Collection. Photo courtesy of Bank of America Collection

The first panel of Gaines's triptych is a large-scale color photograph, and the degradation of the composition progresses through the stages of the tree's death, until the viewer is left with a barren tree printed with extremely low saturation and color. The rendering of negative space, use of multiple images, and other subtleties inherent in the work are characteristic of Gaines's conceptual approach. His practice can be compared to those of his contemporaries Eleanor Antin, John Baldessari, and Ed Ruscha, as well as other Los Angeles conceptual artists.