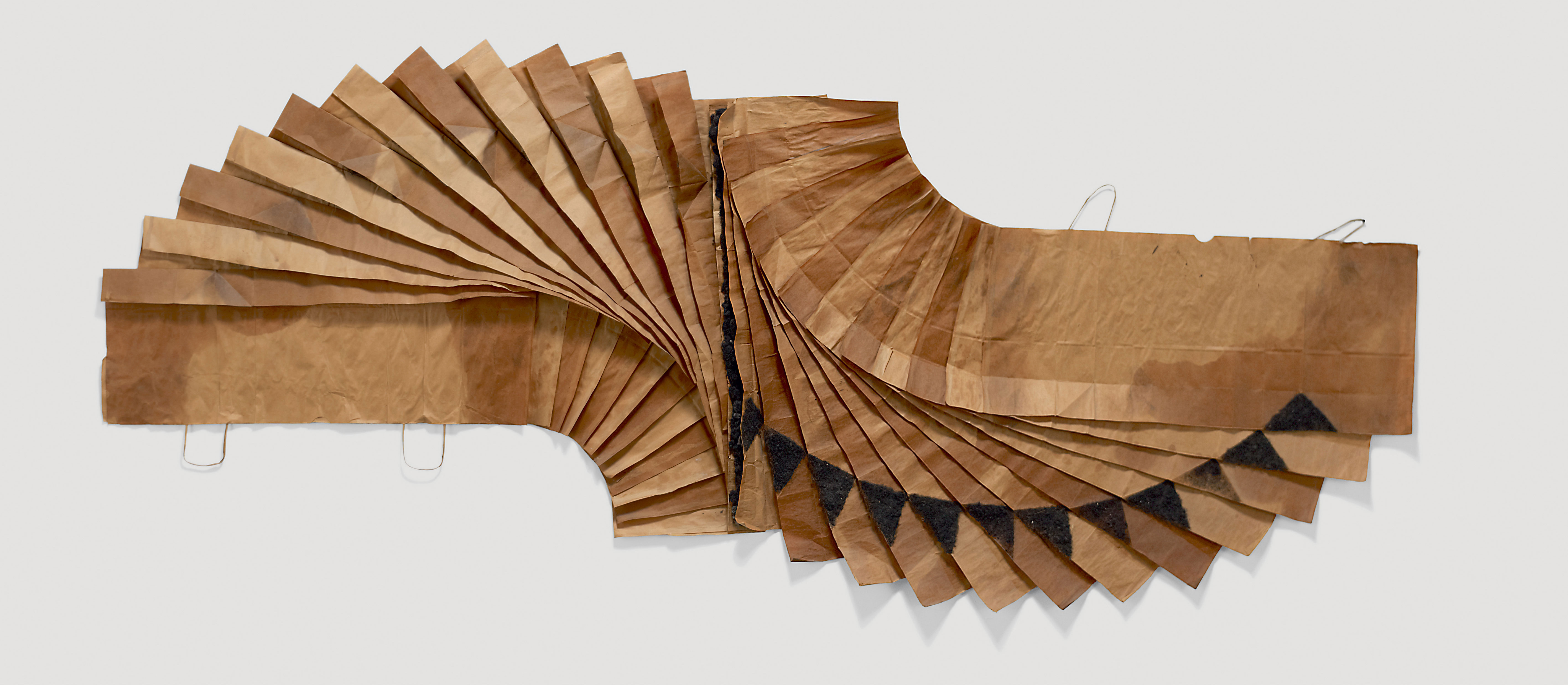 David Hammons
Bag Lady in Flight,
1970s (reconstructed 1990)
Medium: Shopping bags, grease, and hair
Dimensions: 42 1/2 x 116 1/2 x 3 1/2 in. (108 x 295.9 x 8.9 cm)
Credit Line: Collection of Eileen Harris Norton, Santa Monica, California. Photo by Ed Glendinning

Bag Lady in Flight, like the majority of Hammons's work, addresses stereotypes about African American culture. The graceful folds of the deconstructed shopping bags rhythmically guide the viewer's eyes across the symmetrical work, into the dark depths of its creases and across the oily sections of brown paper. Made from shopping bags, grease, and African American hair, this sculpture demonstrates the artist's use of "dirty" objects, which represents not only his distaste for the mainstream art world but also his identity as a black man facing racial typecasting and discrimination. By creating a complex, beautiful form out of everyday discarded items, Hammons imbued mundane objects with powerful visual and conceptual properties.