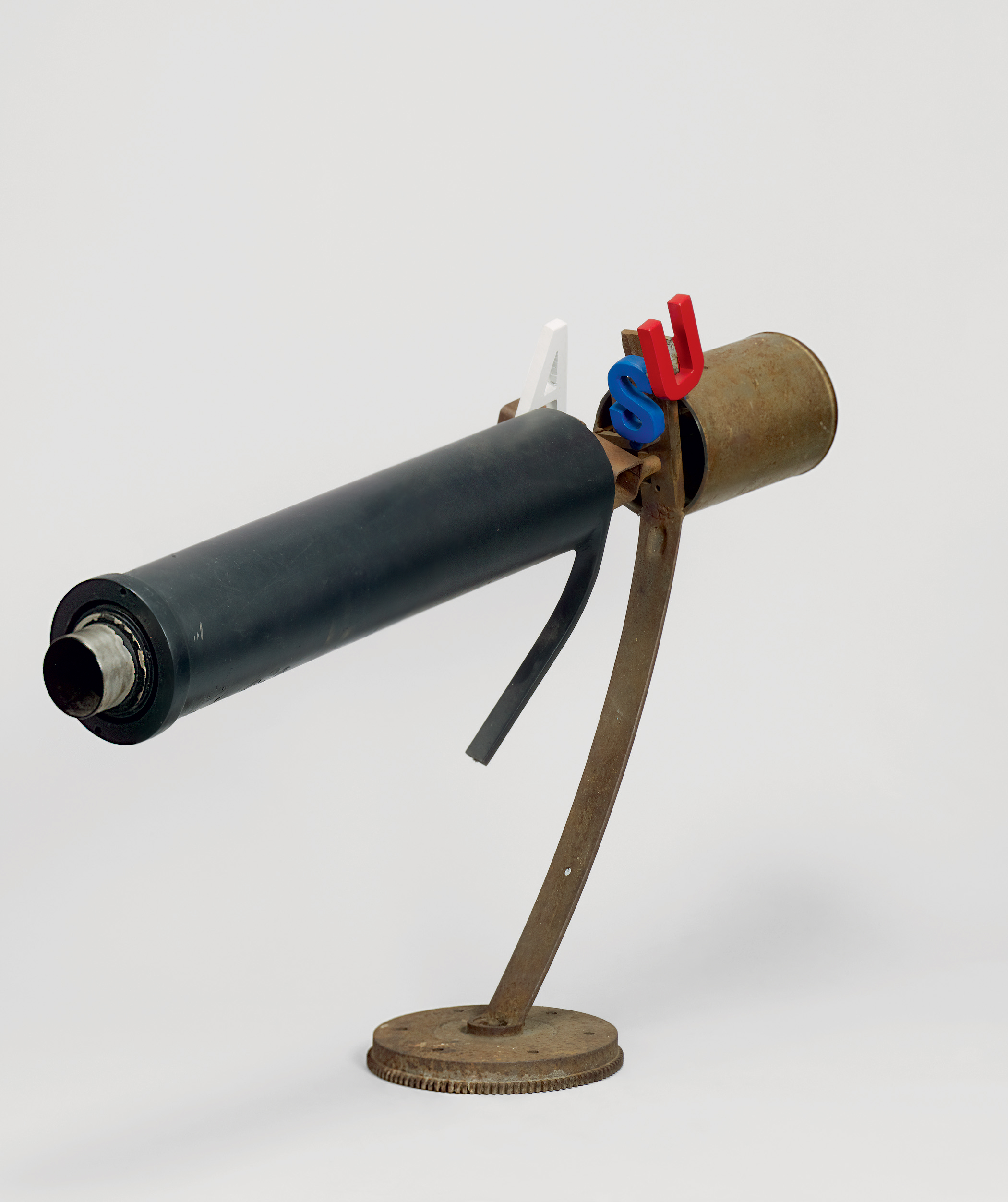 John T. Riddle Jr.
America's Problem Solver,
1970s
Medium: Welded metal
Dimensions: 31 x 45 1/2 x 11 1/4 in. (78.7 x 115.6 x 28.6 cm)
Credit Line: Private collection. Photo by Ed Glendinning

America's Problem Solver depicts a handheld cannon with the letters USA wrapped around its center. The sculpture is meant to be a response to U.S. involvement in the Vietnam War but can also be interpreted as a commentary on the country's overall foreign policy at this time.