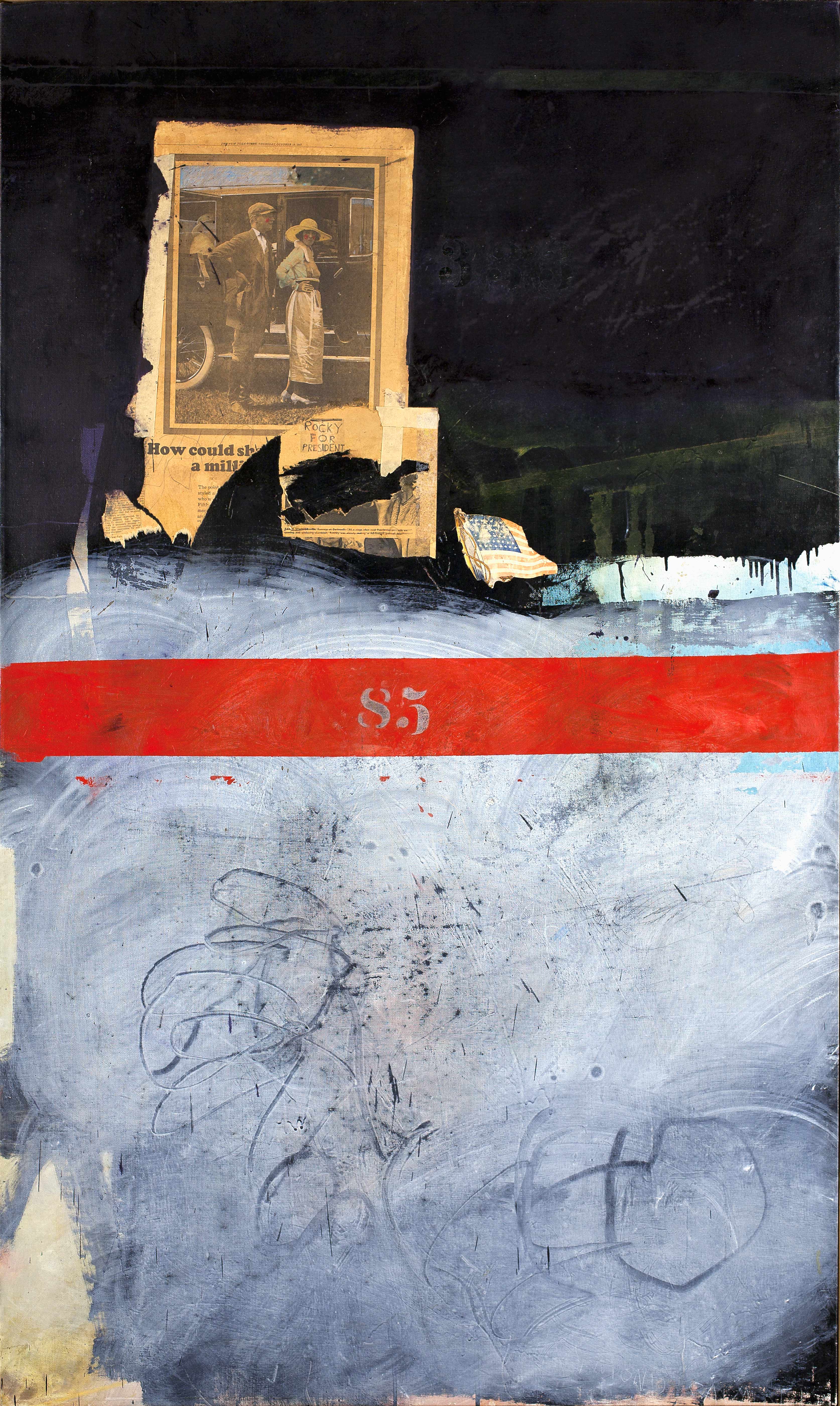 Raymond Saunders
American Dream,
1968
Medium: Oil and collage on canvas
Dimensions: 69 1/4 x 41 in. (175.9 x 104.1 cm)
Credit Line: Mount Holyoke College Art Museum, South Hadley, Massachusetts; Gift of the American Academy of Arts and Letters (Childe Hassam Fund). Photo courtesy of Mount Holyoke College Art Museum

In this mixed-media painting, Saunders blatantly interrogates the promises of the American dream and what it meant for African Americans living in the United States during the late 1960s. The reality of the dream was influenced by restrictive housing laws, discrimination, and inflation. A definitive red line demarcates the top and bottom of the canvas, to which Saunders has added a newspaper clipping depicting a happy African American couple standing in front of an automobile. Born in Pittsburgh, Saunders received his MFA from California College of Arts and Crafts, and went on to teach at California State University in Hayward. He is currently a professor of painting at California College of the Arts, Oakland.