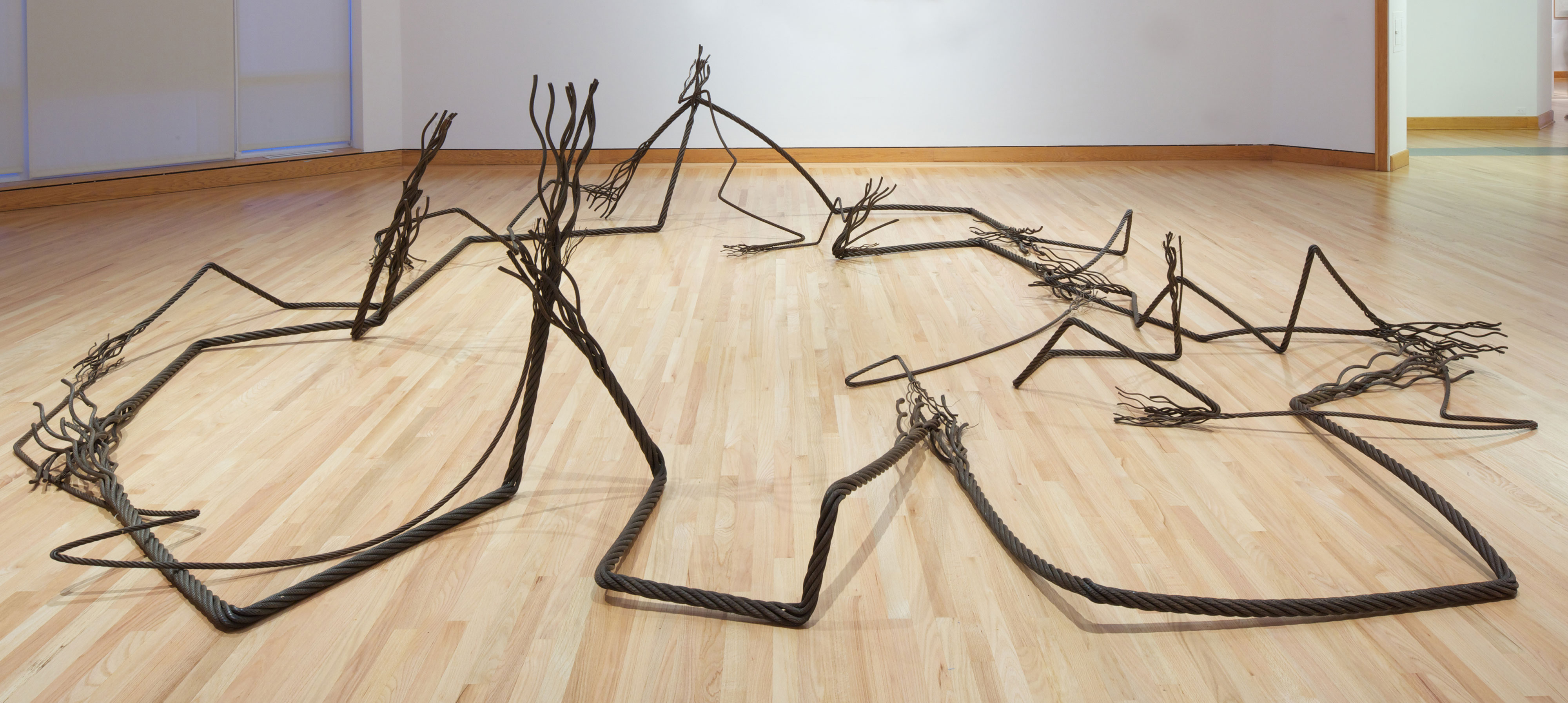 Maren Hassinger
A Place for Nature,
2011
Medium: Wire rope
Dimensions: Dimensions variable
Credit Line: Hammer Museum, Los Angeles. Gift of the artist. Photo by Arthur Evans

Maren Hassinger is a multimedia artist especially renowned for her sculptural objects that combine natural and human-made elements. The artist's deft manipulation of manufactured items to imitate natural forms creates a harmony between seemingly contradictory elements. With this work, Hassinger, who began working with wire rope in the early 1970s, while in graduate school at UCLA, uses the material to mimic organic forms, as if tree branches are stacked in squares but also loop upward in fluid swoops. This installation, with its repetitive, modular units, invites visitors to walk around the work and to more closely inspect its complex configuration. The exploration of its qualities thus becomes both a performative and a personal experience for the viewer. Influenced by artists such as Eva Hesse, Hassinger's combination of natural forms, monochromatic elements, and artificial materials results in works that, like Hesse's, retain a tension between the figurative and the abstract. Thus the works are open to multiple creative interpretations, acting as a bridge between minimalism and postminimalism.