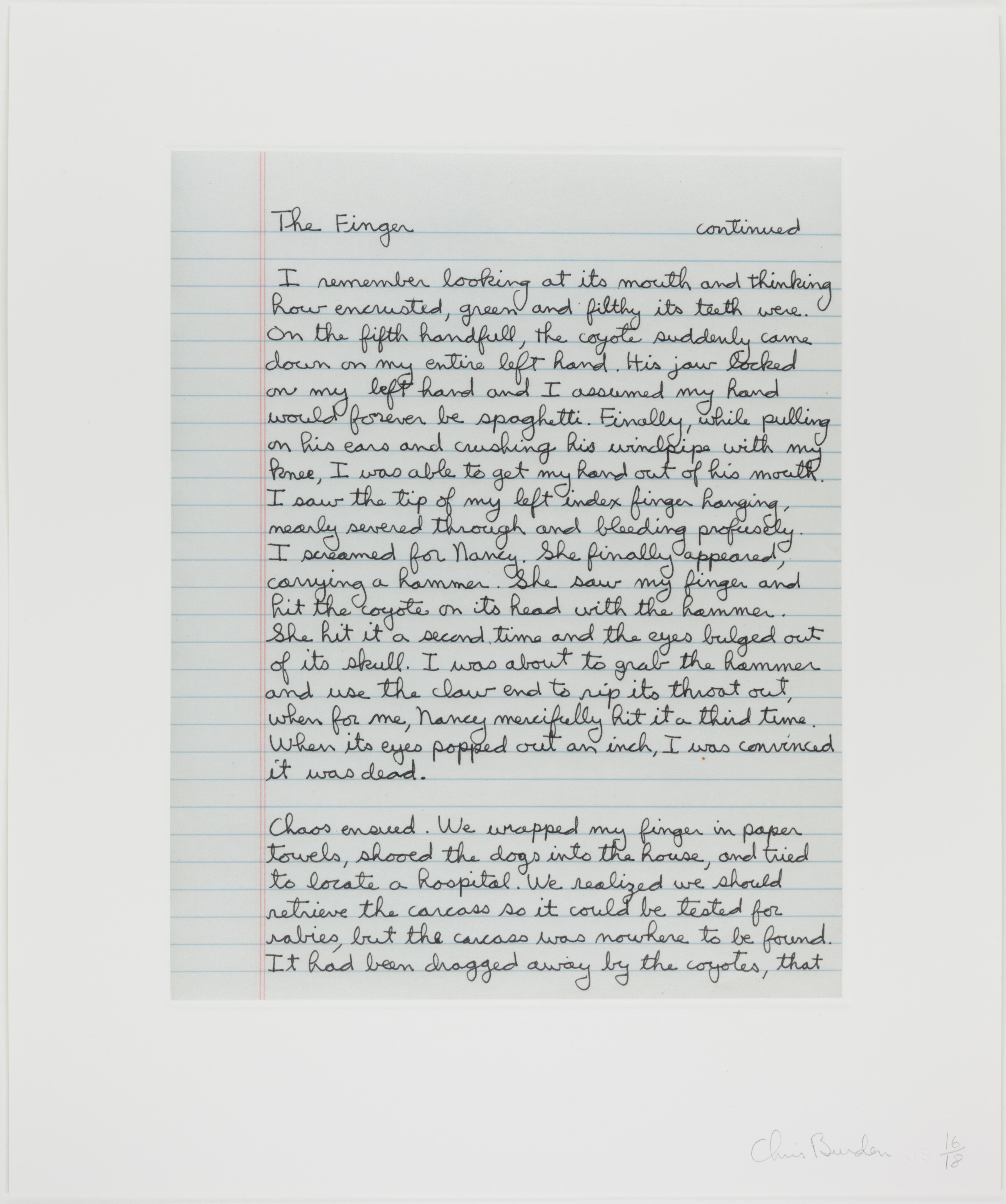 Chris Burden, Artist
Edition Jacob Samuel, Printer & Publisher
The Finger,
2006
From

Coyote Stories
Medium: Handwritten text digitally scanned and printed
Dimensions: Overall: 16 5/8 x 14 1/8 x 1 7/8 in. (42.2 x 35.9 x 4.8 cm)
Credit Line: Collection UCLA Grunwald Center for the Graphic Arts, Hammer Museum. Purchased with funds provided by Friends of the Graphic Arts.
Accession No.: 2006.17.1AA
Paper/Support: Text printed on hand backed gampi, etchings printed on natural gampi, both backed with magnami pescia
Edition: 16/18 3 AP's
Marks: l.r., blind stamp: "JS"
Inscriptions: l.r., in pencil: "Chris Burden 16/18"