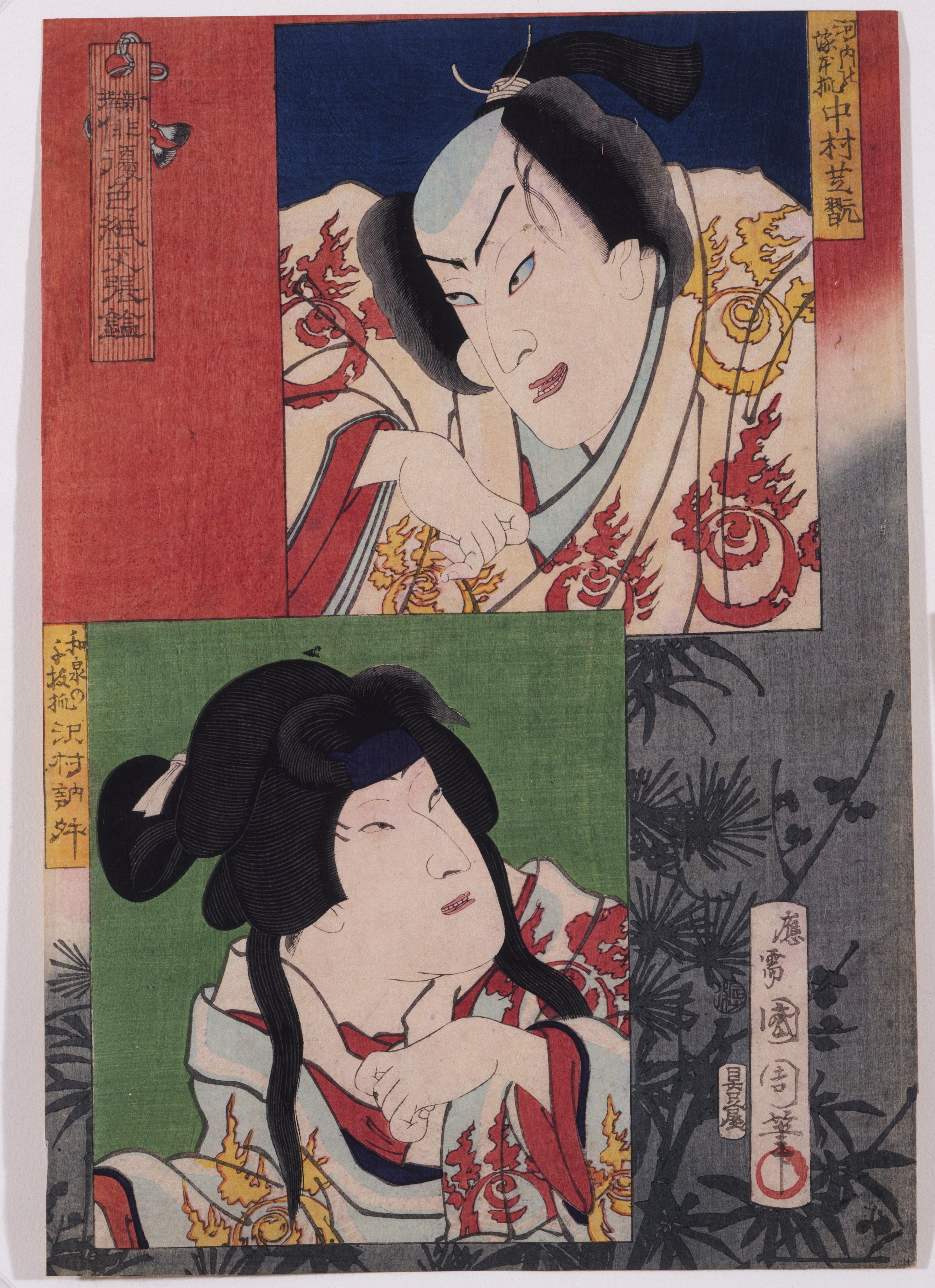 Toyohara Kunichika, Artist
Gusokuya Kahei, Publisher
The actors Nakamura Shikan IV and Sawamura Tossho as Tsukamoto the fox of Kawachi and Chieda the fox of Izumi,
1868
From

A New Selection of Actors Reflected in Scattered Square Paintings
Medium: Full-color woodcut (nishiki-e)
Dimensions: Sheet: 13 3/4 x 9 1/2 in. (34.9 x 24.1 cm)
Credit Line: Collection UCLA Grunwald Center for the Graphic Arts, Hammer Museum. Gift of Mr. and Mrs. Fred Grunwald.
Accession No.: 1955.2.8
Inscriptions: l.r., in block: artist's seal, "Toshidama"; in block: "Gusokaya"