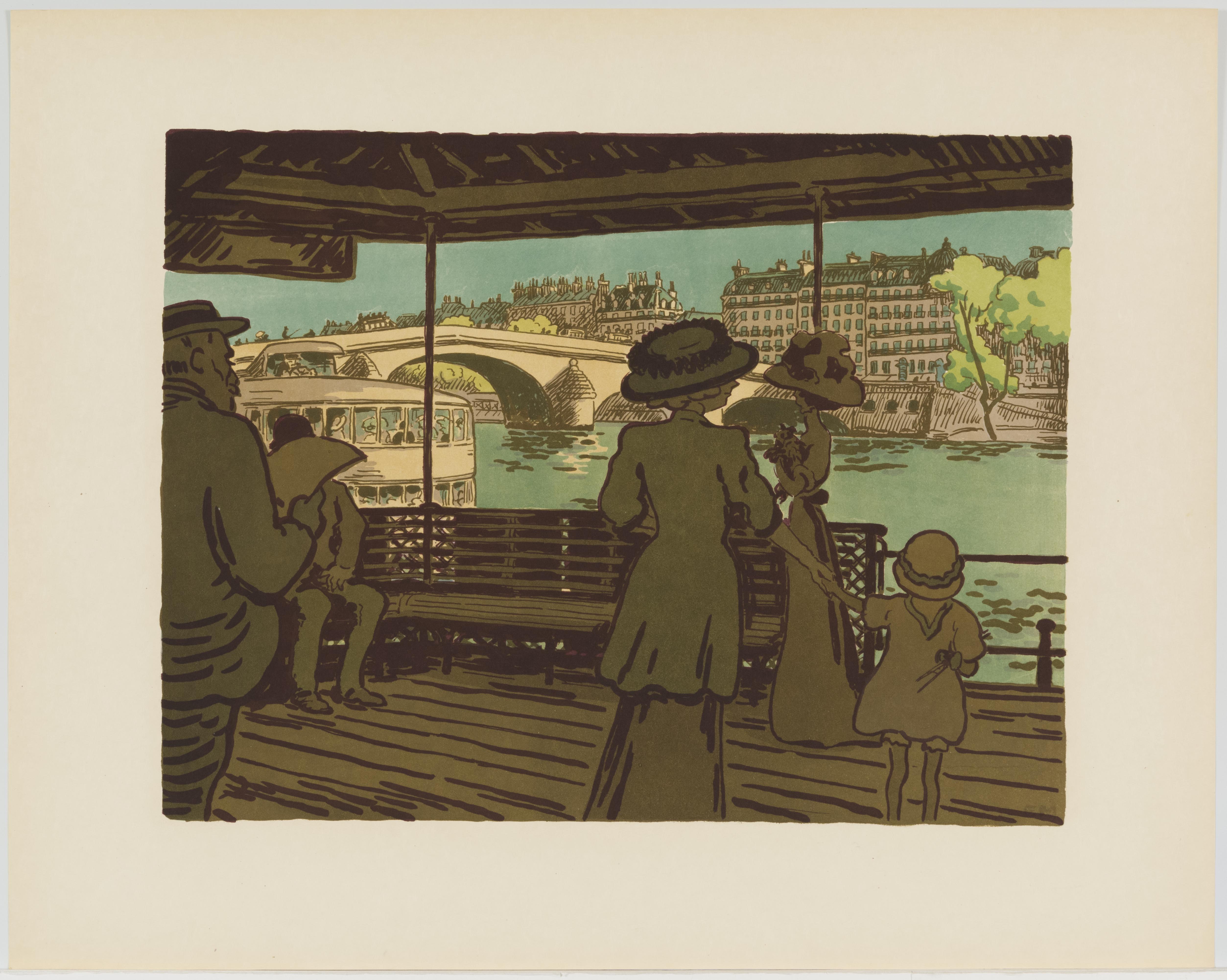 Ernst Matthes, Artist
Insel Verlag, Publisher
Pariser Szenen: Zehn Original Lithographien von Ernst Matthes,
1909
From

Pariser Szenen
Medium: Color lithograph
Dimensions: Sheet: 25 1/2 x 20 3/8 in. (64.8 x 51.8 cm)
Credit Line: Collection UCLA Grunwald Center for the Graphic Arts, Hammer Museum. Gift of Mr. and Mrs. Fred Grunwald.
Accession No.: 1956.2.160A-K
Edition: from an edition of 200
Inscriptions: Recto, in stone, initialed (EM) on all but one sheet; Verso, titles in typeset at l.r.