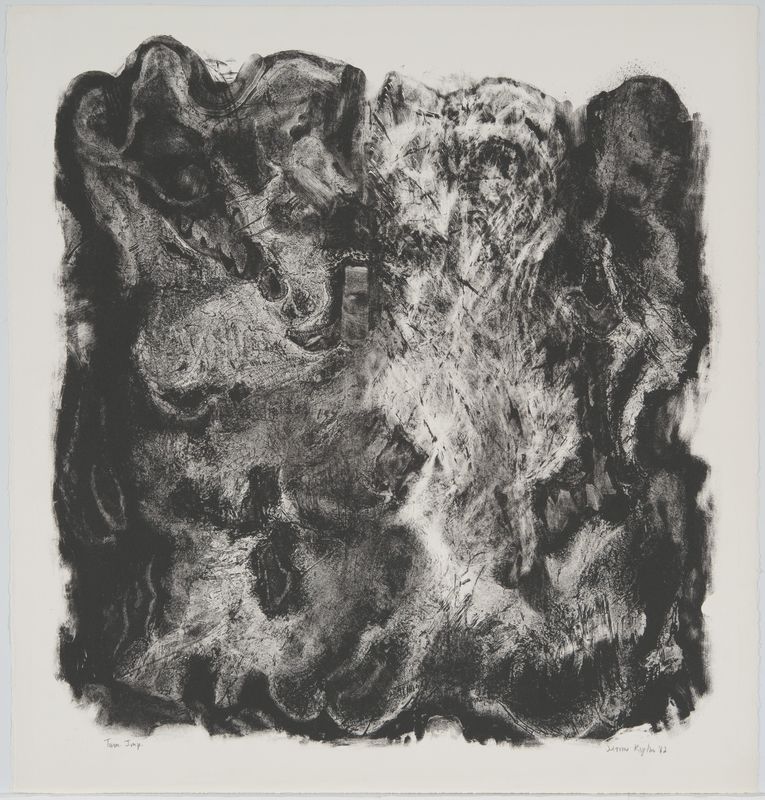 Jerome Kaplan, Artist
Homage to J.D.
, March 27-29, 1962
Dimensions
Sheet: 23 1/2 x 22 1/4 in. (59.7 x 56.5 cm)
Credit Line
Collection UCLA Grunwald Center for the Graphic Arts, Hammer Museum.
Gift of Mr. and Mrs. Fred Grunwald
Edition
Tamarind Impression
Cat. Raisonne
Tamarind.539; Philadelphia.121
Paper/Support
White Arches Paper
Marks
Blindstamp of Mr. Grunwald l.l.
Inscriptions
Designated a Tamarind Impression in pencil at l.l., and signed and dated at l.r.; Blindstamp of Tamarind and printer at l.l.