Members' Appreciation Sale!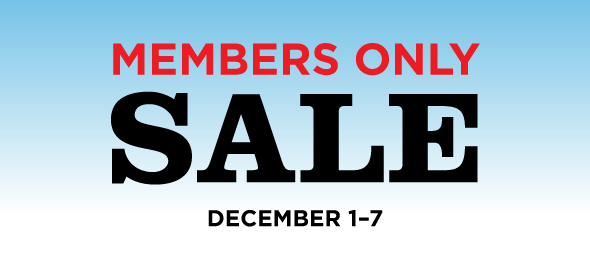 MEMBERS-ONLY SALE
DECEMBER 1 - 7
In appreciation of our Hammer members, please come by the Museum Store December 1 – December 7 for your holiday shopping and enjoy a 20% discount on all your purchases. Celebrated for its extraordinary range of books on art, architecture, and design it's a great place to find unique gifts for family and friends. The Museum Store also offers a wide array of jewelry, children's toys, and handmade gifts by local artists and designers.
The contributions the Hammer receives from our members is vital to our continued success, thank you for your support!
Not yet a member? Call the membership office at 310-443-7050 to JOIN today.