Grunwald Center Acquires Heat, by Robert Gober
The artist's book Heat, (1989) recently acquired by the Grunwald Center, is a collaboration between the artist Robert Gober and the writer Joyce Carol Oates, who wrote this short story about the life and premature death of a pair of twins in a small American town. Gober designed the two locked diaries, which include images inspired by the text with printed endpapers created by the artist. The text is hand-written by the artist. Heat is an edition of 140 with 10 Artist Proofs. The Grunwald has AP 1/10.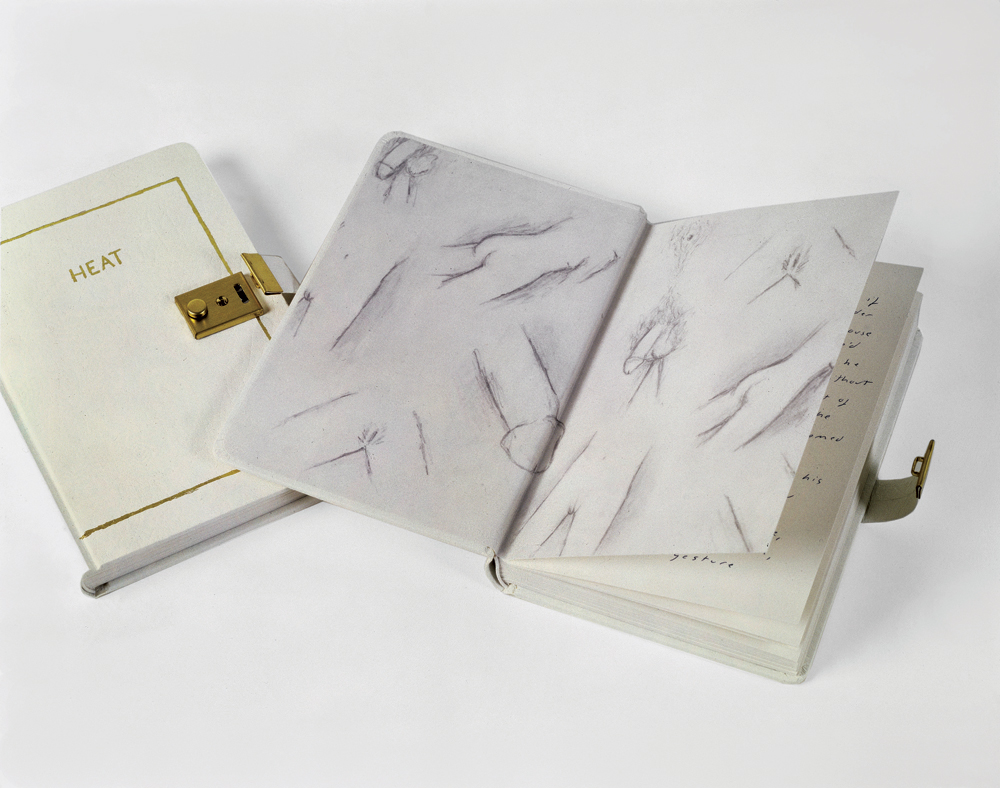 Robert Gober. Heat, 1989. AP 1/10. Book, 2 volumes: text printed on Saunders paper with lithography for end paper, outside of books are leatherette, each volume 5 ½ x 7 ½ in (19.1 x 14 cm). Collection Grunwald Center for the Graphic Arts, Hammer Museum. Gift of the artist.
Filed under:
Tags: acquisition, artist book, book, collection, gober, Grunwald, Grunwald Center, robert gober