Nic Hess's Spindle Implosion Added to Hammer Contemporary Collection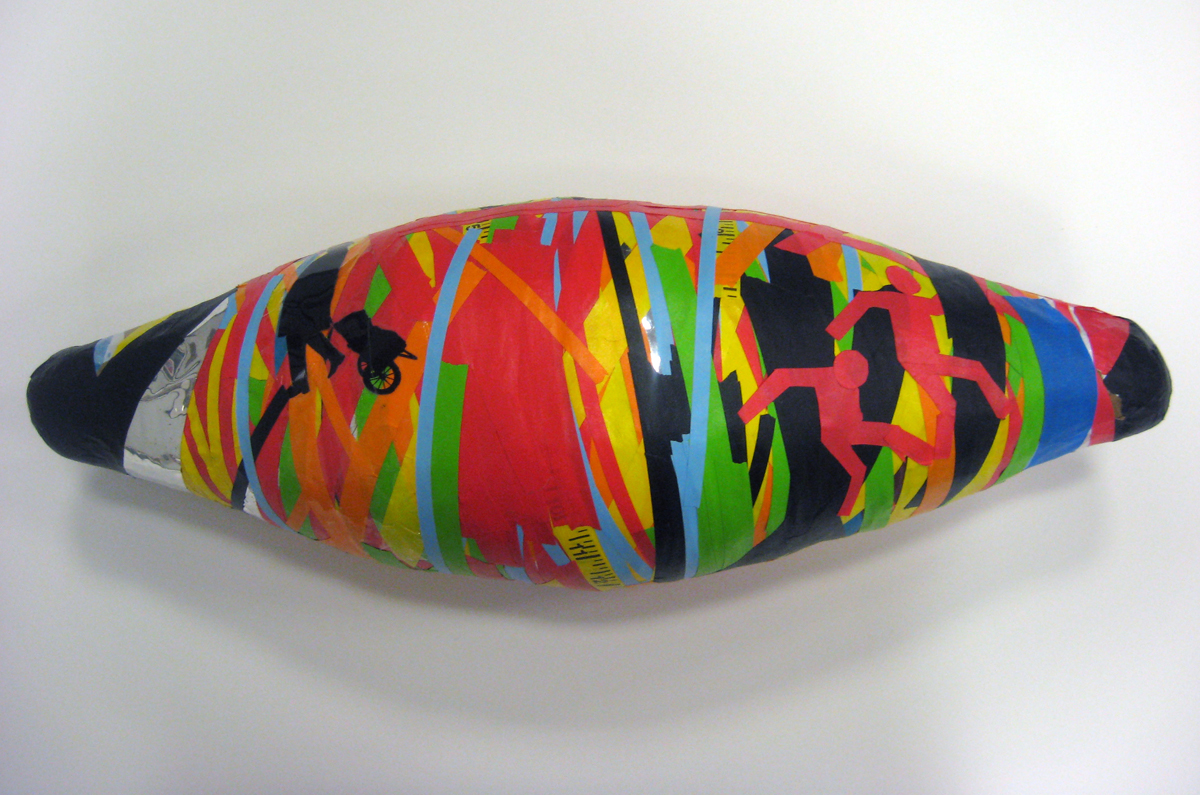 Nic Hess. Spindle Implosion (Automatic Crash Response), 2009. Tape. 6 1/2 x 20 1/2 x 7 in. (16.5 x 52.1 x 17.8 cm). Hammer Museum, Los Angeles. Purchase.
At the close of his installations, artist Nic Hess removes the used tape, wrapping it into densely packed balls. This video documents the de-installation of his Hammer Project Automatic Crash Response. (Run Time: 3 min.) The Hammer acquired the resulting sculpture for the Hammer Contemporary Collection.
Filed under:
Tags: acquisitions, hammer contemporary collection, hammer projects, nic hess