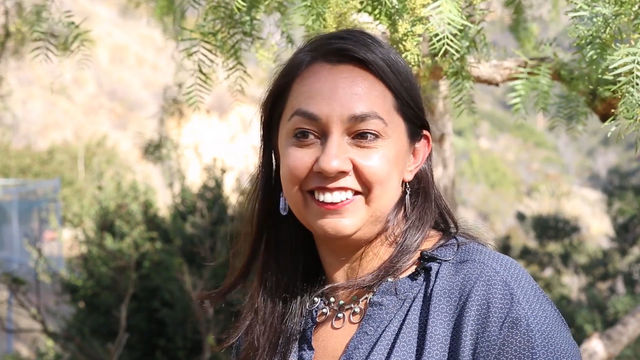 Artist Profiles
Learn more about the artists who have been a part of exhibitions, projects, and residencies at the Hammer through these insightful interviews and profiles.
Looking for more? Check out our YouTube channel for additional videos and playlists.
You can also watch recordings of our public programs.
From our 2017 exhibition Living Apart Together, artist Liz Larner reflected on Catherine Opie's photography and on Karin Higa, a beloved friend of the Hammer.
Thoughtfully employing the language of weaving and textile making, Diedrick Brackens explores the intersections of identity and sociopolitical issues in the United States, as seen in Made in L.A. 2018.
Multidisciplinary artist Jamilah Sabur's 2019 Hammer Project features her inner world, from a cricket field in the Blue Mountains of Jamaica to underwater geological features of the Caribbean sea and the Atlantic Ocean.
Though largely unknown in the US, Lawren Harris was a pioneering modernist and a leading figure in defining Canadian art in the twentieth century.
Reflecting on African cosmopolitanism and her experiences as an expatriate living in America, Njideka Akunyili Crosby's intimate paintings provide a counter-narrative to the often troubled representation of Africa's political and social conditions.
For his 2016 Hammer Project, Oscar Tuazon presented a seven-foot-diameter aluminum tube that pierced the gallery wall and extended to the window, creating a passageway for visitors and a view inside the museum for passersby.
Artist Bruce Yonemoto discusses Daido Moriyama's photography as part of our 2017 exhibition Living Apart Together.
Kenzi Shiokava's work revolves around two very different sculptural forms, wood carving and assemblage. Together each tradition bookends an art historical narrative, whose opposing poles are the sacred and the profane.